Trajectóry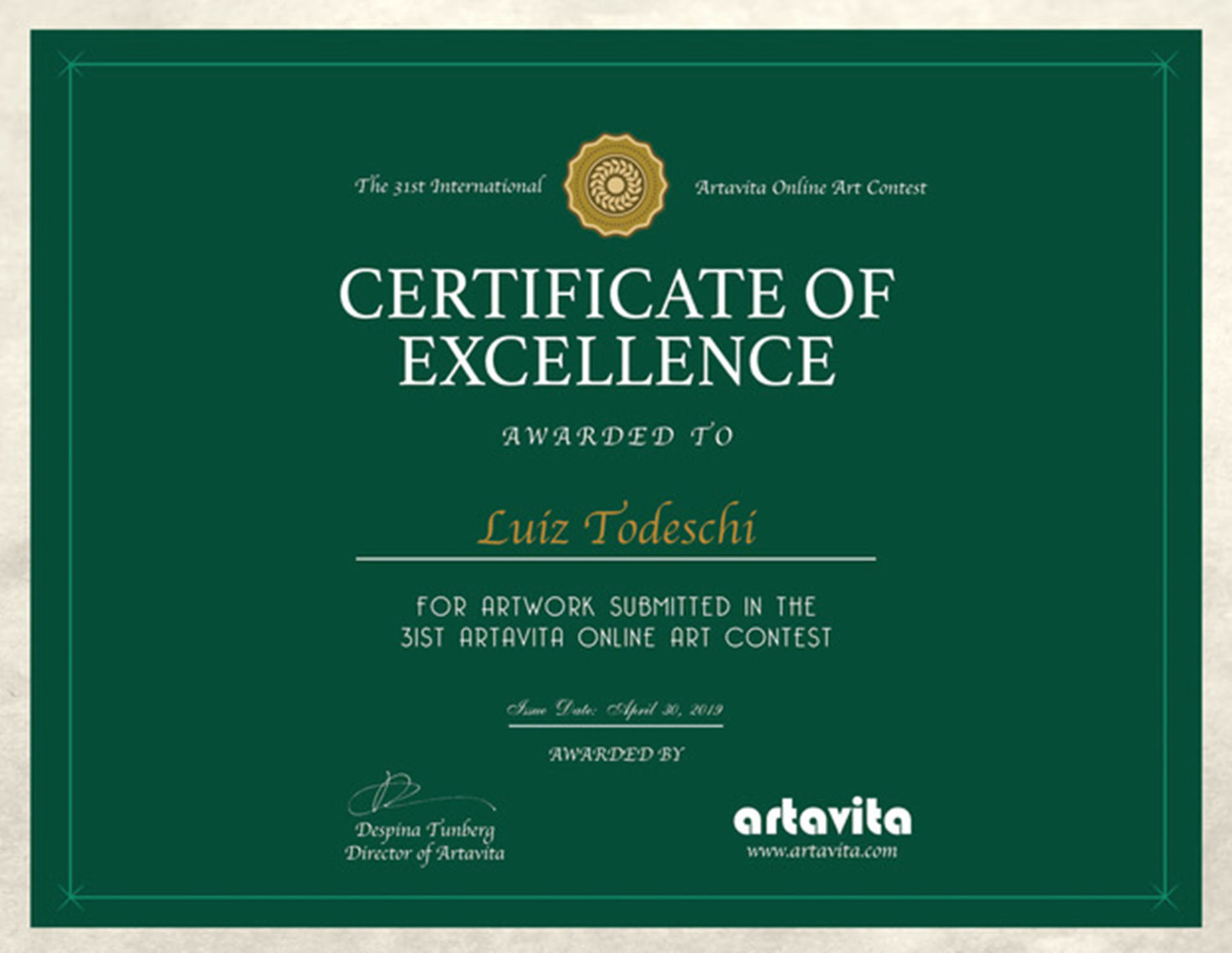 LIGTH HUNTER
Greetings, I am Luiz Guilherme Todeschi - photographer - but you can call me Tod. I was born in 1977 in Curitiba Pr. I currently divide residence between Curitiba-Pr and Balneário Camboríu-SC (Brazil) serving special clients where requested .

WHEN MY LIFE HAS BEEN TRANSFORMED ...

I started shooting at the age of 14 but my passion for photography comes early when my mother first showed me our family photo album. In 2012 I decided to really change the focus of my bachelor's degree in Business Administration and started dedicating myself totally to professional and expressive photography.

PORTFOLIO

In my portfolio I have selected some copyrighted, artistic images, documentary photographs, essays from people and loved ones, from public, sports and social events. It is indeed a very brief summary of the work we have developed with great esteem for photography over the last five years. We hope you enjoy without moderation. And not to dwell on this mini biography I leave here a quotation from Andy Warhol: "The best thing about a photograph is that it does not change even when people change. Thank you for your visit. Request More Information!

SERVICES
Fineart Photography, publishing and printing of photobooks, photographic expeditions, webseries, are subjects to also deal with me!


IMAGE TAKEN TO SERIOUS - Higher Education

Seeking the improvement and immersion in the visual and photographic culture, I started my studies at the Portfolio School of Photography in 2012 and later I opted for the Superior Course in Photography Technology at Positivo University under the coordination of Fábio Muniz, having concluded in 2015. Both in Curitiba- Pr. From then to here I live and breathe the world of visual arts and imagery 24 hours a day.


LOVE IS THE MOVEMENT - PHOTOGRAPHY AWARDS

- APAVE Contest Portraits of Brazilian Nature - 2013, 2014 , 2015 and 2017,
- Photo Team Romania's Decisive Moment in Eastern Europe 2015,
- Konzepto Urban Group 2016 Global Competition,
- Contest of Roda de Fotógrafos "What Moves You" 2016,
-- Contest VIEWBUG PHOTO CONTEST 2018 Vol 135
- Cerificate of Excellence - 31st Aravita online art contest 2019 - San Diego California USA
- Among other highlights on the world wide web.
- Certificate of Excellence - 32th Artavita online art contest competing for publication on the covers of International
Contemporary Masters 13 Book.
- Admission Certificate by Artetra - Art Paris Premio Picasso - 6/8 Setember - Espace Thorigny Le Marais - Paris France

PARTICIPATION IN CATALOGS AND EXHIBITIONS

- Collective Exhibition Atelier Urban Fractions 2014
- Retrahere Exhibition of the Photo Club Network at the Photography Museum of the City of Curitiba 2014
- ECAV - Contemporary Exhibition of Visual Arts of APAP 2015 at the Memorial of the City of Curitiba
- Ablepsia Exhibition at the Photography Museum of the City of Curitiba 2015
- Inclusion of the Work "Female Soul" in the Catalog of the International Biennial of Curitiba 2015
- Corpus Exhibition at the Photography Museum of the City of Curitiba, 2016
- Exhibition and participation of the Book Wall Visual Walls of APAP 2017
- Metanóia - Exhibition (Collective Call) Galeria Airez 2017
- MON BRÉZIL Edition France 2018 - Collective Exhibition of Photographers Brazilian Artists
May 25 - June 1, 2018 - Instituto GALERY 7 - Paris - France
-- MY BRAZIL Edition Porto Alegre 2018 - Galeria Espaço André Paulo Franck - Clube de Cultura - Porto Alegre RS - Brasil - October 5 - November 4th 2018
- MY BRAZIL Edition Paris 2019 - 08 - 17 de Fevereiro de 2019 - Coitre des Billettes - Paris
- Collective Exhibition Illumination - Agora Gallery - June 5 to 25, 2019, Chelsea, New York USA
- Art Paris 2019 - Picasso Prize! From 6 to 8 September Paris - Espace Thorigny - Le Merais
- Luiz Todeschi Photographies of NYC ON Chelsea Burgues e Shakes. From 1st to 22nd October! Curitiba PR
- IV International Congress of Happiness - https://www.congressodefelicidade.com.br/en/
Exhibition of audiovisual works by Luiz Todeschi focused on human development and healing. 1 fst to 2 of November Barigui Expo - Barigui Park - Curitiba PR
- Summer 50 Degrees - Exhibition (Collective Call)- From 6 to january 22 - 2020 - Galeria Zagut - Rio de Janeiro RJ
- Solo Exhibition "Brazilian Indigenous Women" – from 16 February to March 12 – 2020 - Gallery "O Bosque" - Curitiba – Pr
- Bienalle Internazionale Del Tirreno 20-29 Marzo 20
Complesso Monumentale DI SAN GIOVANNI BATTISTA – Corso Umberto I° 154 – Cava De' Tirreni – Salerno - Italy
- Gráfic 2020 Exhibition (Collective Call) - from may 6 to 30 - 2020 - Galeria Zagut - Rio de Janeiro RJ


Invitations received for the exhibitions 2019-2020. THANK YOU TO ALL INVITATIONS!

TOKYIO - Shibuya Station Exhibition, Tokyo. March 2019

SÃO PAULO - "Linguagens Contemporâneas". SP. JUNHO DE 2019
Organização: Art Lab Gallery

BARCELONA - PASSEIG DE GRACIA STATION EXHIBITION BARCELONA : 1-31 July 2019

PARIS, Galerie Etienne de Causans, Moon Dreaming, July 1 to 13, 2019,

group exhibition dedicated to the 50th anniversary of Moon Landing,

NOVA YORK - Artexpo New York, April 2019, deadline for submissions February 28, 2019

LONDON - Q3 July 2019 edition of the magazine 1340ART Magazine

ITALY- Spazio Tadini Home Musem
Ricordami, group exhibition June 7 – July 6, 2019

UNITED STATES OF AMERICA - San Diego Art Fair, September 2019, California USA

BELGIQUE - GHENT, Belgium, GAND ART FAIR, Flanders Expo, Ghent, Belgique
September 26 to 29 2019?

PARIS - Contemporary Art Fair in Carrousel du Louvre Paris from 18th - 20th October 2019

LONDON - Coningsby Gallery, Contemporary LONDON, October 13 to 26, 2019

PARIS - Galerie Etienne de Causans, Through Your Lens, November 2 to 9, 2019

LUXEMBURG, Luxembourg ART FAIR, LuxExpo The Box
December 5 to 8 2019

UNITED STATES OF AMERICA - Spectrum Miami, December 2019, Miami USA 2019

FRANCE - MadforNaplesandforSommaVesuvio 2nd edition: from June 2019 to March 2020

SUISSE - International Contemporary Art Biennial Basel - Suiça
from 19 to 21 June 2020 during the Art Basel Art Week 2020

FRANCE - Artist Riviera Project in Nice (France) 5th edition all periods at now available

ÁUSTRIA - MAMAG Modern Art Museum in royal castle Hubertendorf in Austria

FRANCE - 2nd International Fine Art Cannes Biennale during the Cannes Film Festival in May 2020
FRANCE - Monaco Yacht Show 2019 - de 25 a 28 de setembro de 2019 sob o alto patrocínio do Príncipe Albert II.
ITALY - Trevisan International Art presents "The Illusion of Reality " - Galleria De Marchi, Bologna.
30 November - 12 December 2019. Italy
CONTEMPORARY VENICE 2019 - ITSLIQUID International Art Show of photography, painting, video art, installation, sculpture and performance art, that will be held in Venice, at THE ROOM Contemporary Art Space, from December 05, 2019 to January 10, 2020, at Palazzo Ca' Zanardi, from December 06, 2019 to January 10, 2020 and in other prestigious venues and historical buildings.

Invitation for publications

Book 1: International Contemporary Masters Volume 13: To be released in July 2019.
Book 2: Important World Artists Volume 4: To be released in March 2020.
Book 3: Current Masters Volume 5: To be released in October 2020.
Book 4: International Contemporary Masters Volume 14: To be released in July 2021.
Book 5: Important World Artists Volume 5: To be released in February 2022.
Book 6: CONTEMPORARY ART CURATOR is an online contemporary art magazine, it covers visual arts.
Book 7: 'Collector Book - New Perspectives' will be edited by the Contemporary Art Curator Magazine and published in January 2020.
- Magazine Cover Invitation - Get Inspired Magazine, an independent monthly digital magazine for photographers worldwide since 2009. Based in Rotterdam - The Netherlands.
- FAll 2019 Issue of Circle Quarterly Art Magazine.
PARTICIPATION IN PHOTOGRAPHIC CLUBS
We have already participated in the activities of the Collective Urban Fractions organized by the architect and photographer Roberto Tourin Fontan, of the Collective Photo Club Network with the special participation of dear friends and photographers from Curitiba-Pr, from the Photographic Center of the Association of Plastic Artists of Paraná. Currently participate in the Collective "Mon Brézil" with coordination of Ricardo Esteves and Anna Priscilla Marques. The "My Brazil" Collective is very special and already has exhibitions scheduled in Europe and Brazil. Member of Artavita: a online gallery where artists can connect, see, and be seen while staying current on events, exhibitions and opportunities to share their work. View Bug Member: The largest American community of connected photographers being ranked among the top 10%.

Celebrity Award
"Based on our algorithms we've calculated your received likes, awards, emotions, views and time spent on your photos. The Celebrity Award is given to your photo that has recently received the highest appreciation. This is huge, moral of the story is that your photography is unique and creative, keep up the good work. Thank you for inspiring all of us." View Bug

FIRST STEPS
We believe there is much to come. Om Shanti.