Manifest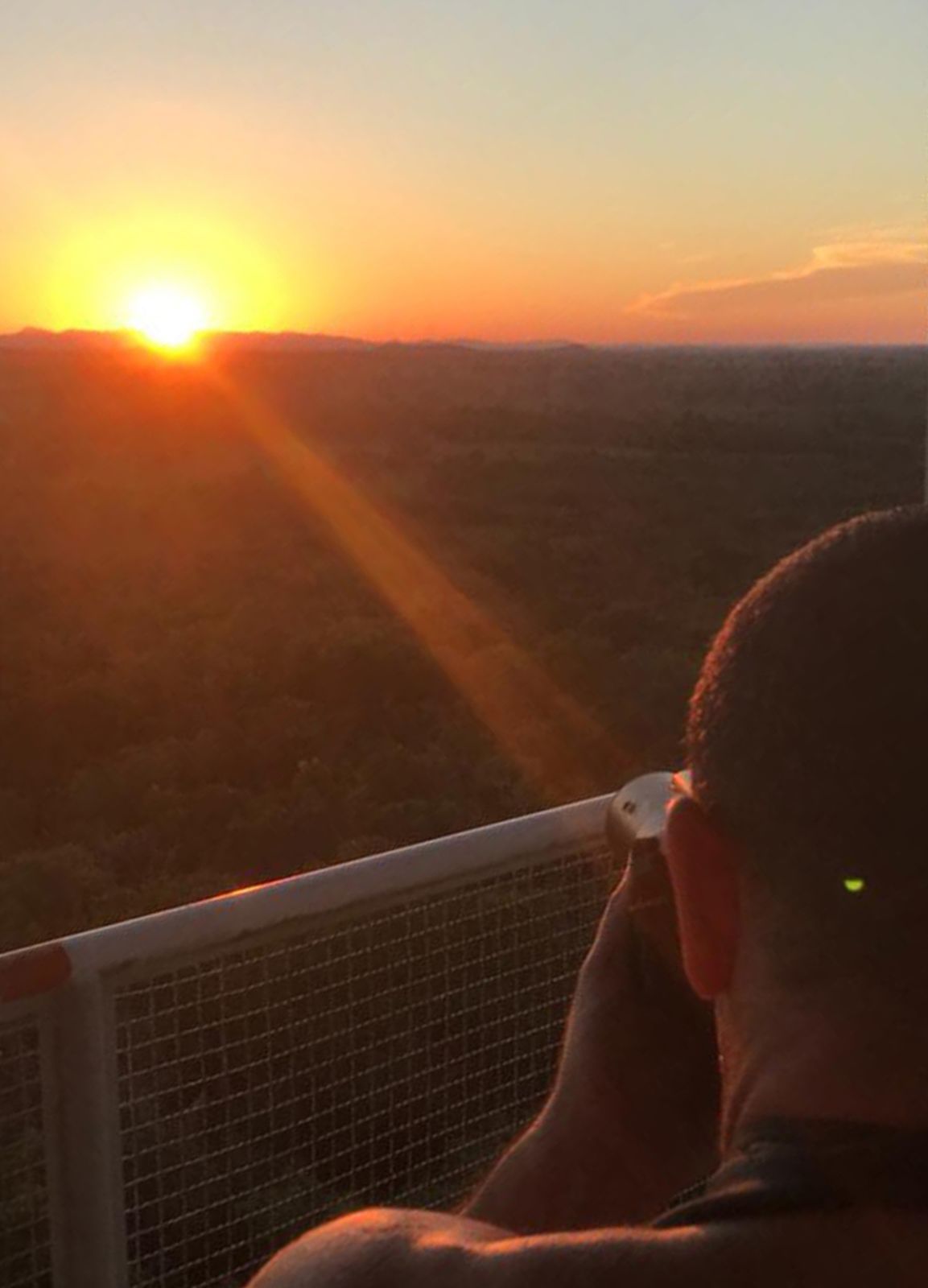 Photographic manifesto by Luiz Guilherme Todeschi
This is my Personal Manifesto on Photography. It serves to guide my conduct and value what I consider appropriate to move through the imaginary universe. Any phrase or similar thought said here by another author can be considered a mere coincidence, as it guides my personal experience and way of seeing the world with a camera in hand.
1. A photographic image has a very strong symbolic charge. It can be used with great care and respect by photographers. Ethics is recommended especially in the exercise of the profession.
2. It is noticed that many photographers are currently following trends and mirror the work of other colleagues already done. Particularly in the case of commercial and copyright trials. This ultimately undermines creativity and innovation in photography. If copying or plagiarism can be avoided, we believe it is important to act accordingly.
3. A photographer who is passionate about images knows how difficult it is to take his photography differently without mirroring references from the past and without occasionally reproducing images already made. Yes, we suddenly believe that we did something innovative in our photography, and on the other side of the world a very similar image or production was recorded. That happens. No problem, when we are unaware of it. And when we are aware, we must be prepared to accept.
4. Copyrighted works that are copied or reproduced by other colleagues end up losing the true value of exclusivity. Let us not fail to honor the beautiful work already done. But that does not make us copiers of scenes and situations recorded by other photographers. The reproduction of an image enshrined in the history of photography when edited and staged is still plagiarism.
5. In photography, the search for emotions and true feelings expressed by the models portrayed can become a strong ally and give more expressive strength to the power of the image. We will abort this when we have an opportunity in our records.
6. When considering the history of mankind through photography and records of sadness and situations of conflict, misery and social deprivation, we could endeavor to use photos with caution so as not to feed negativity through images. Even knowing the importance of denunciation, war and humanitarian photography, we honor the work in this direction that has provided a differentiated way of observing the facts experienced by the human being or the need for changes in attitudes and consciences.
7. We would like to believe that one day we will have only positive images being recorded in humanity. We look for that in our photography. We may not live this life in general. But we can strive, through the communication power of our photography, to show everyone that a new world is possible. In that sense, we intend to walk.
8. According to statistics, about 125 billion images are produced and published on social networks per year. The world has become extremely creative with the advent of new technologies. Before posting an image on social media, we should really ask ourselves if it is necessary and if there will be a message of value to communicate. Even the true value of an image is questionable because what is valuable to the photographer will not necessarily be seen as meaningful by the image observer.
9. Honor copyright to the utmost. Thus we will be living up to the values ​​and rights of photographers and portraits. In times of copy and paste, citing the source of the image or reference used and reproduced is essential. A matter of respect for the legislation and for the human being that somehow expressed itself through photography.
10. We believe that true weight photography is one that expresses the reality of the events witnessed and experienced and faithfully portrays any situation recorded by the photographer.
11. Photography is wonderful and allows, in addition to other audiovisual recording resources, stories to be told. In this sense, the power of visual narratives leaves a legacy to human beings. Let them be used wisely. In my opinion, a good narrative is one that is not lost in time.
12. Once we see our authorial photography as meaningless, don't worry. We can take a break. Breathe new air. Let it flow. Think and feel new possibilities.
13. There are phases in the life of the high and low production artist photographer. Like everything that needs inspiration in life. Our image potential will not always work to our advantage. There are days when the light doesn't help. The motivation will not exist. The scene will not appear. Even so, let us not be discouraged.
14. Ideally, photography should guide us and be called upon to do so. This will not always be possible. We cannot always claim trance and inspiration for creation. But never that makes it impossible for us to put ourselves at the disposal of the image register.
15. Every photographic study and any personal search by the photographer in his contribution to the imaginary universe is important and must be considered. Everything must be considered as part of the individual learning process.
16. The magic of photography is precisely to believe that what we are recording is something that has been presented only to us. When we become instruments of photography and art we feel with the heart and preconceived cultural and social values. In any case, every photographic intention is valid.
17. Avoid regret and error in photography as much as possible. As a photographer, the most incredible scene in your life may not be recorded because you left your camera at home.
18. All phrases and everything that was constructed in the photograph can be questioned and interpreted in different ways. Let us never fail to honor and get to know the true masters of photography. All those who are part of the history of photography. All those who express love for the art of photography. And especially all those who have the capacity to perceive the decisive moments that make the photographic act really very noble. This is critical.
19. What would life be like without photography? Those who shoot with passion and love would not know how to answer. You would go?
20. Any attempt at digital montage, performance manipulation, use of non-traditional devices or images that escape the standard of normality and contemporary trends of expression can and should also be considered as human expression and art. And in the same way it must be honored and valued.

Luiz Guilherme Todeschi


CRITICAL REVIEW - about Luiz Todeschi

PHOTOS AND SERIES:
Request access on the contact form.

BLOG: Click here!

VIDEOS: Click here!


INTERVIEW: LEAVE THE BOX OF HELEN POMPOSELLI WITH PHOTOGRAPHER LUIZ GUILHERME TODESCHI
"Passionate about the art of relating to human beings, for Luiz, self-knowledge is a guiding thread for his social work, for it is said that a person has no fear. "I am a true seeker of self-knowledge, of constant learning, of the expansion of consciousness and of service to others. One who is not only mirrored in the teachings of the Masters and seeks to master the development of unconditional love. We can do so much better. My desire really is to see the people of our country and our Planet, as well as Mother Nature, being treated with respect. "