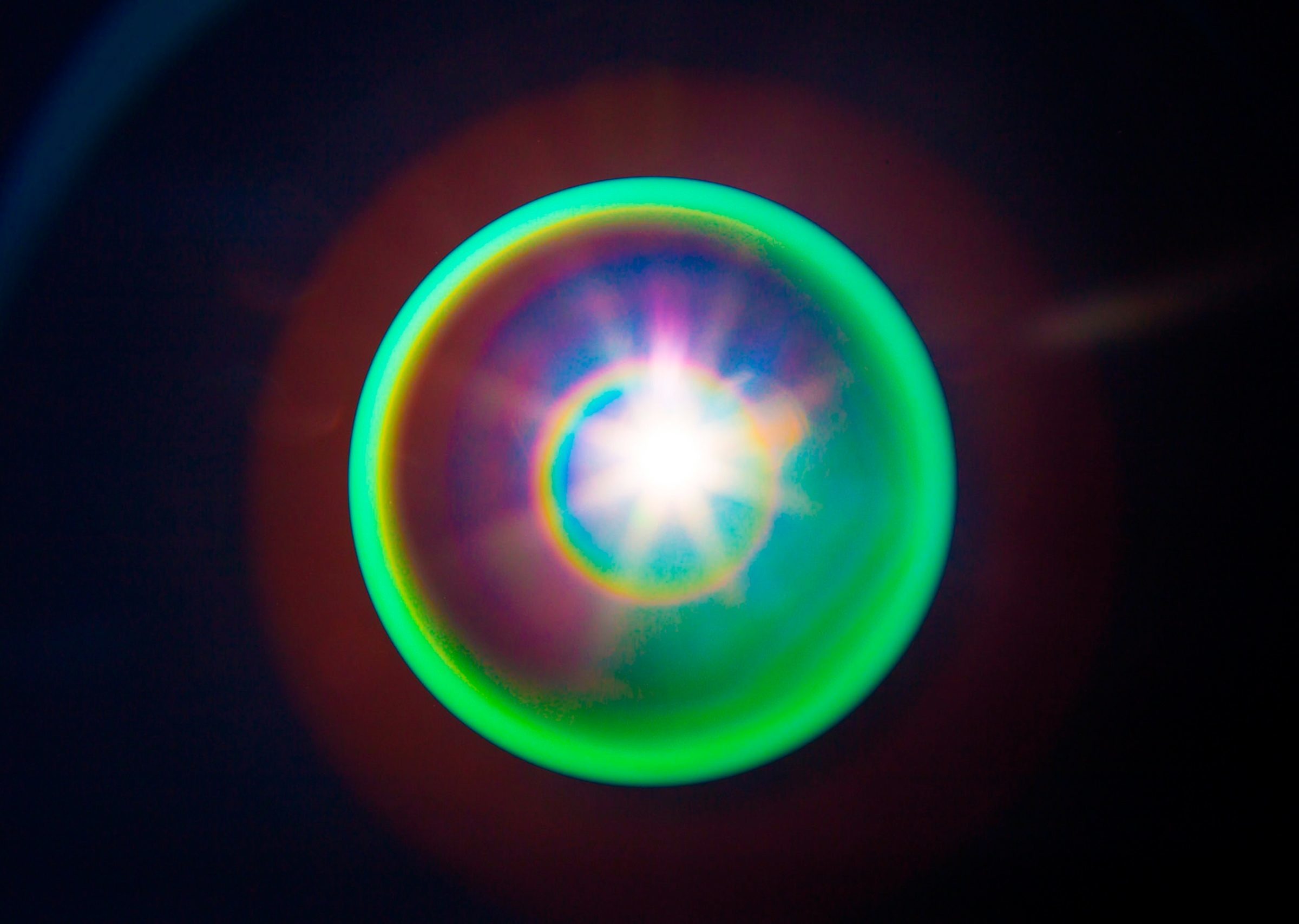 Welcome to the Solar System
Fineart Photography and Video Art @luiztod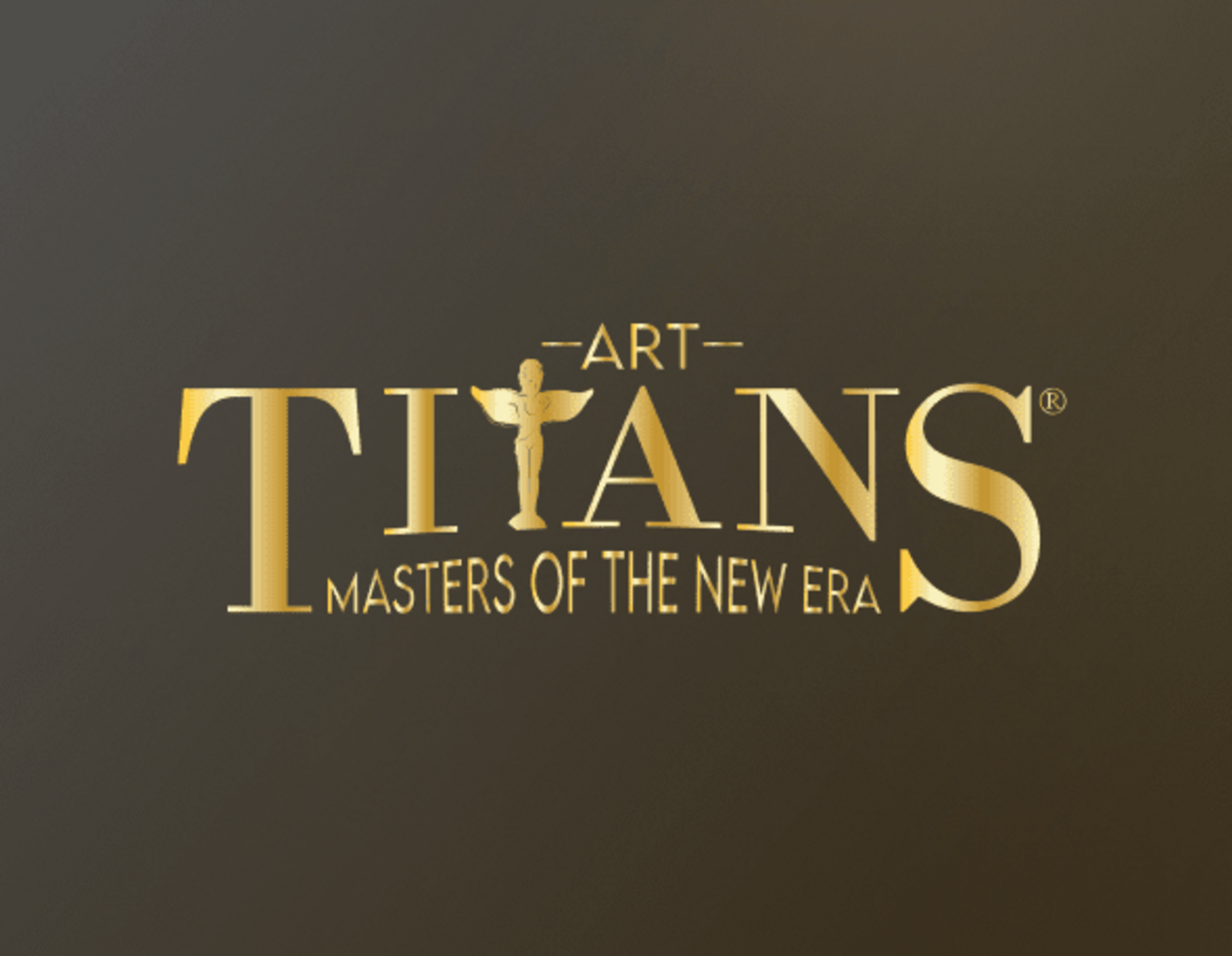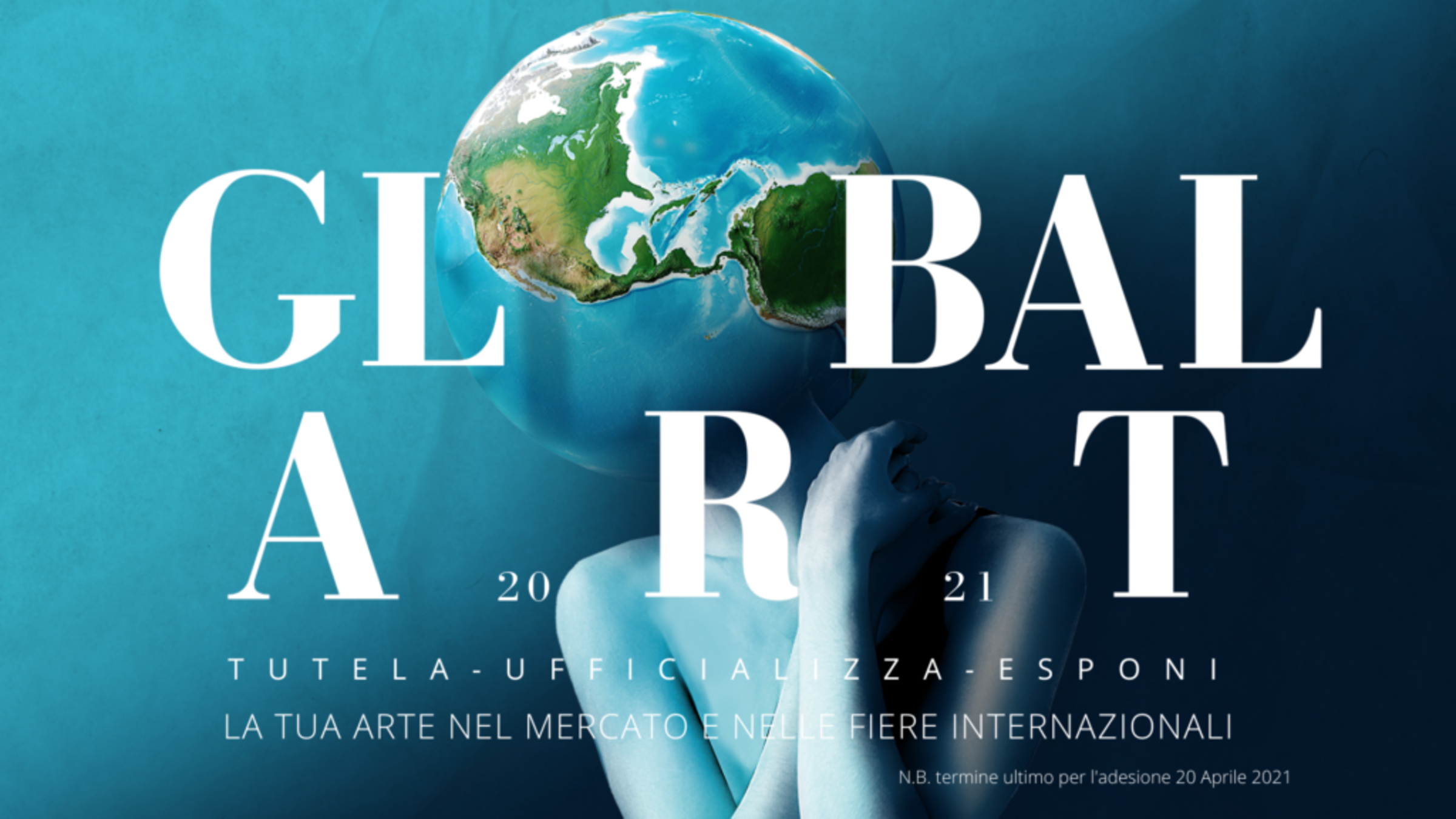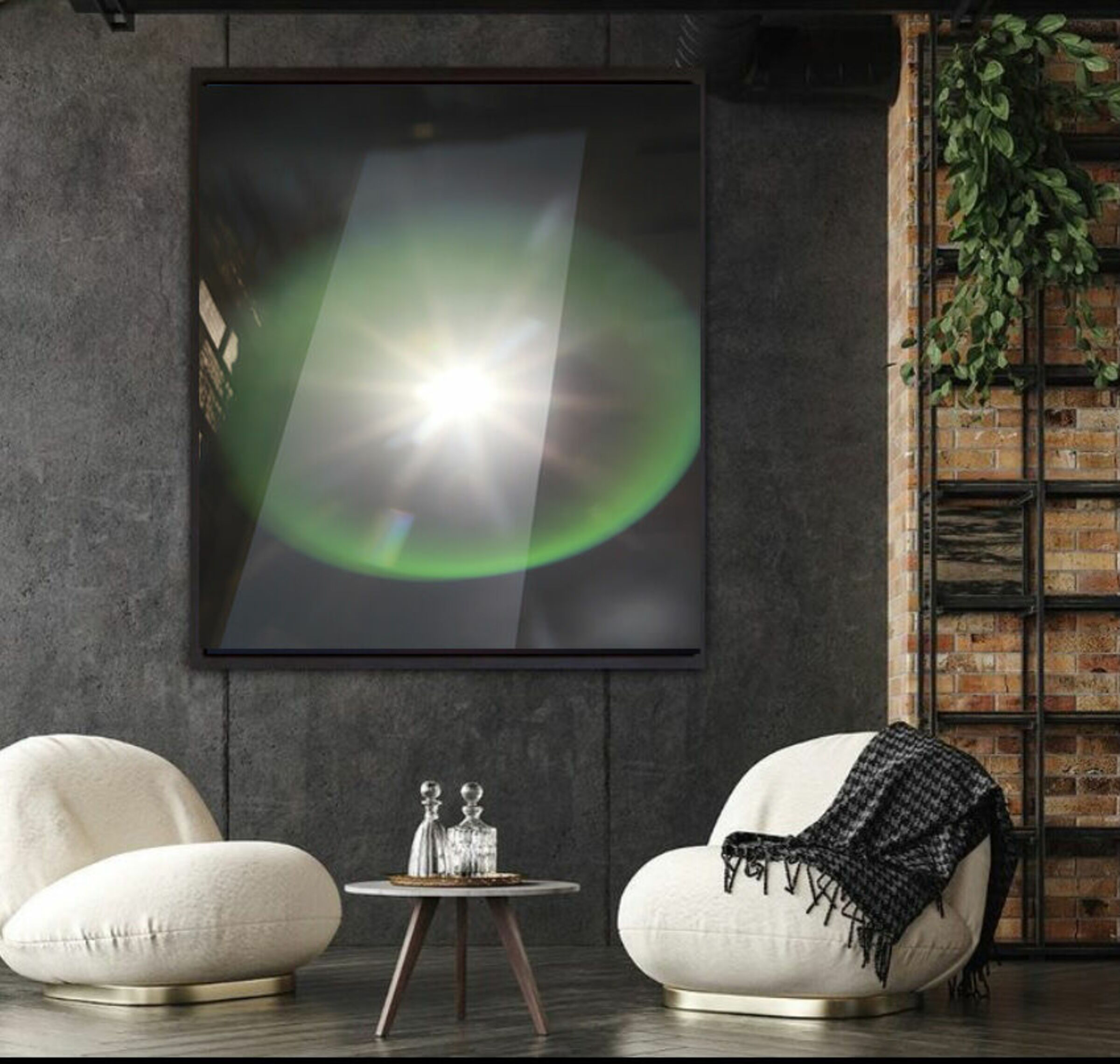 Art for all occasions!
Solar works!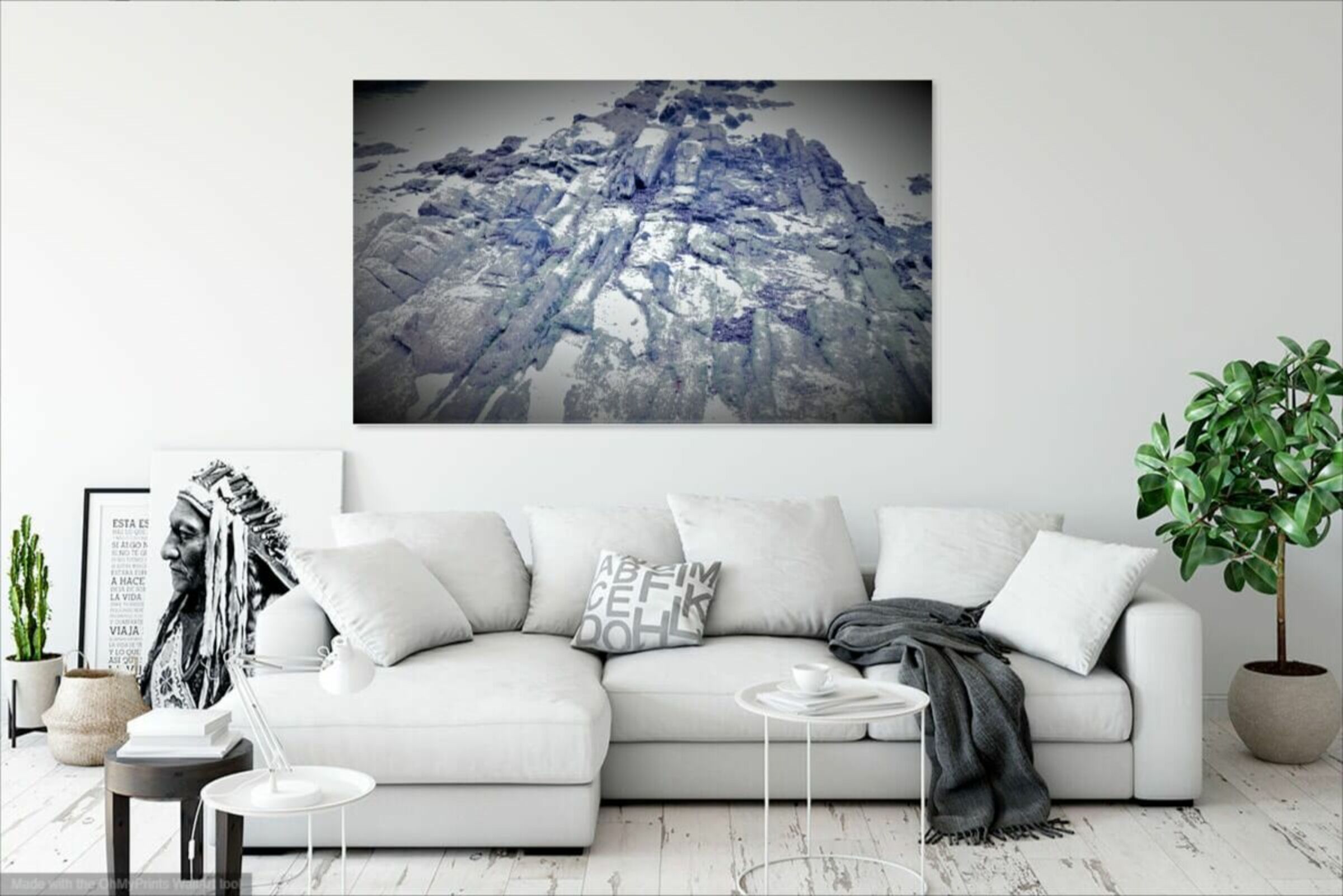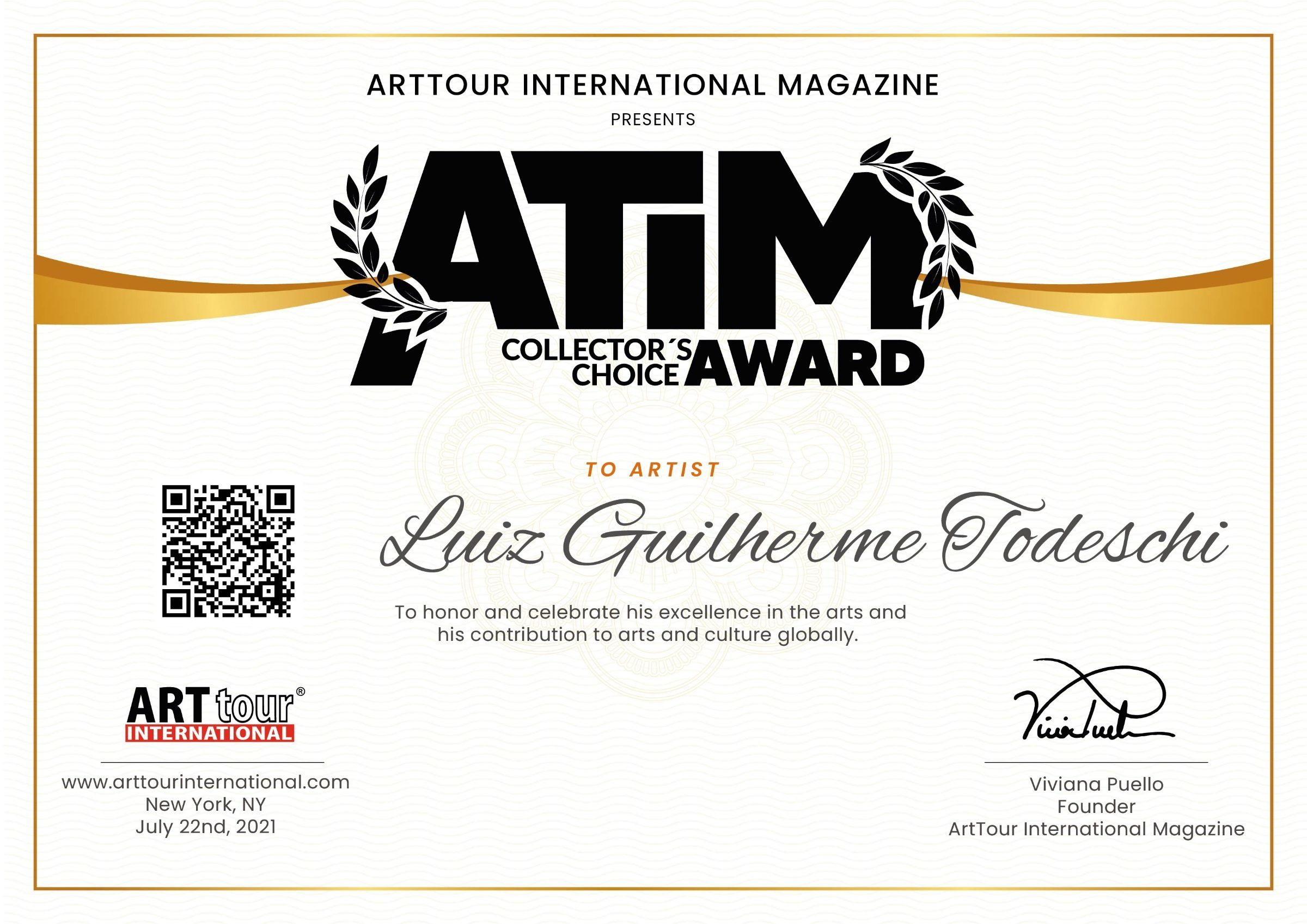 NOVA YORK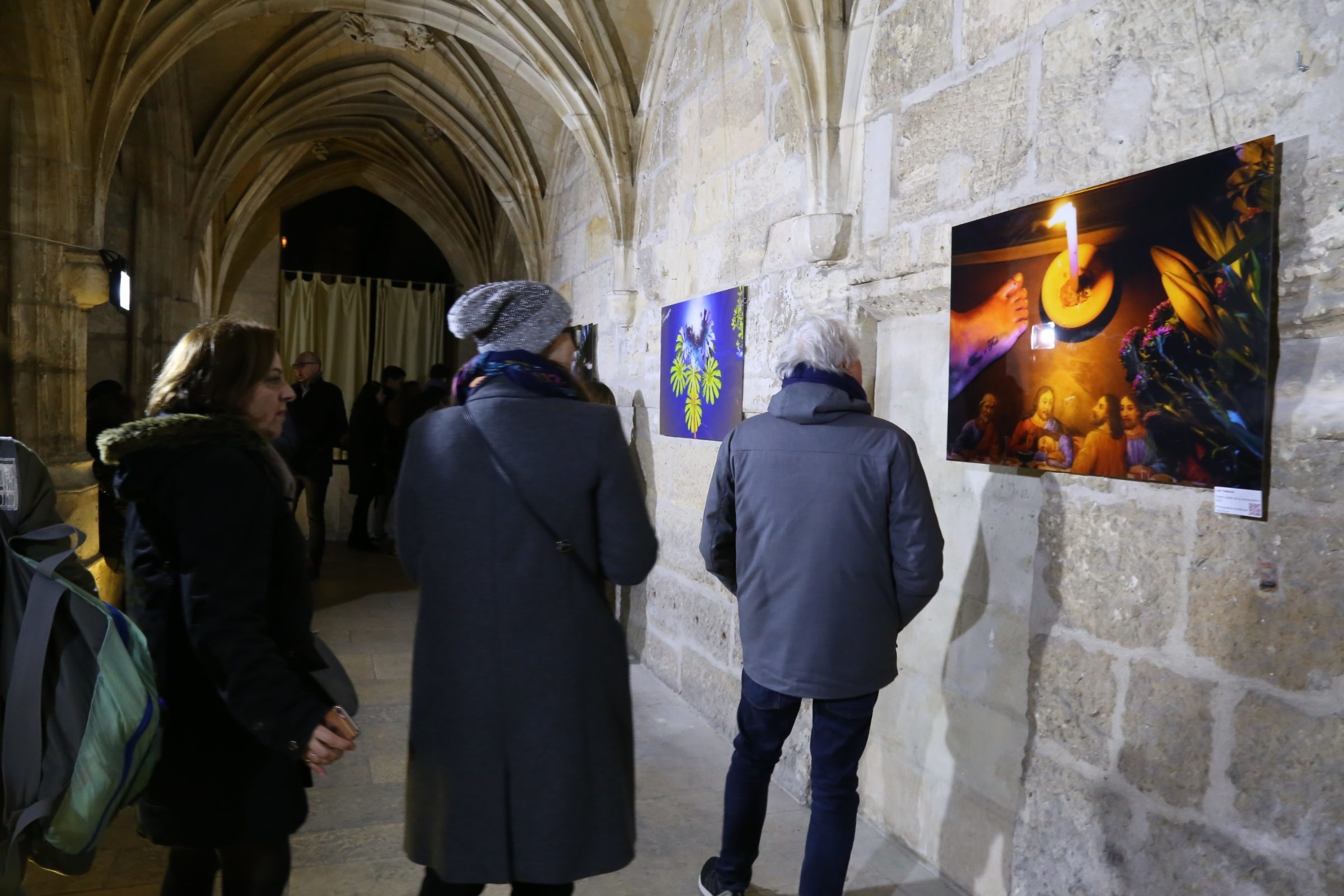 Mon Brézil Exhibition in Coitre de Billhetes
Paris. February 2019.
Check out the photos!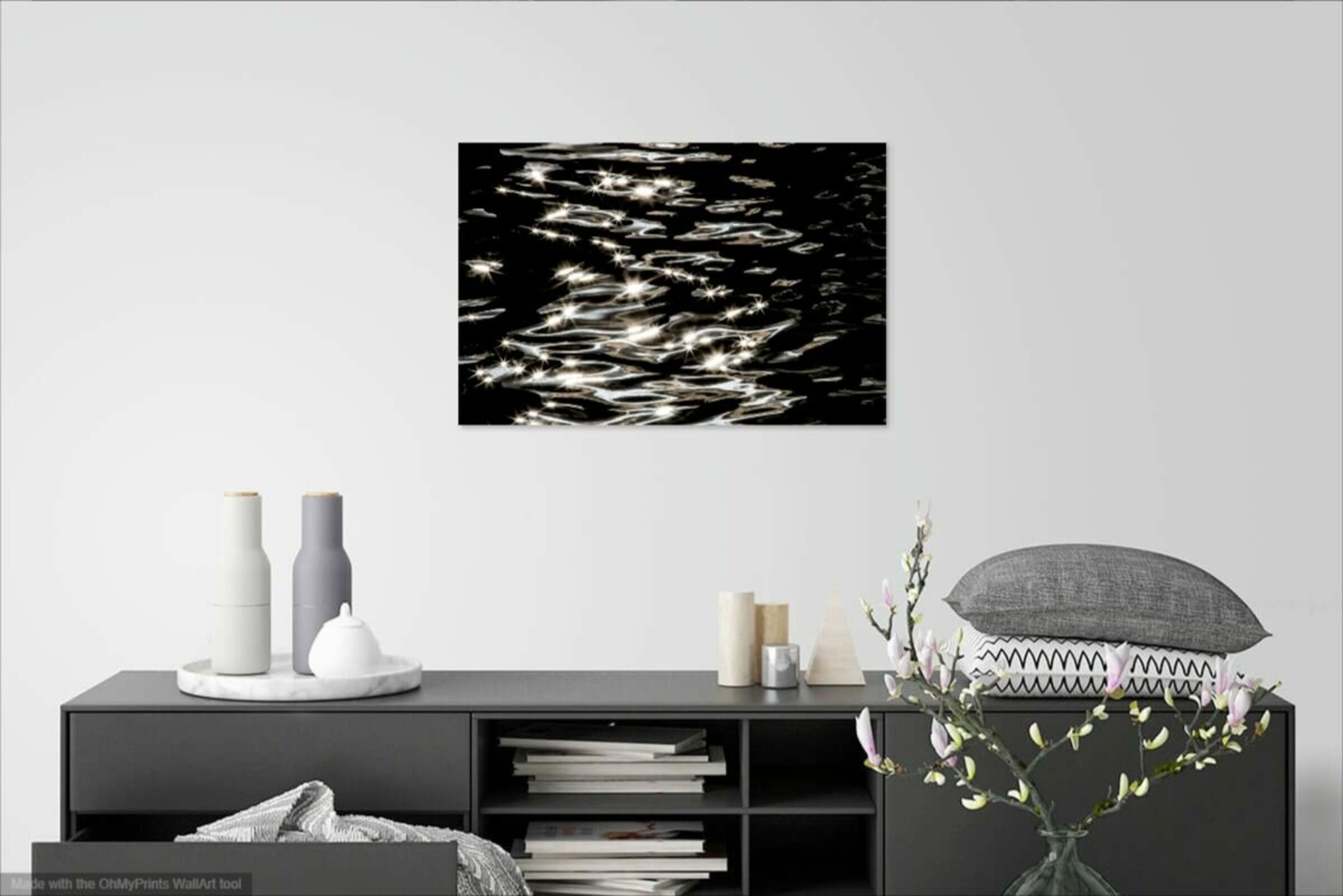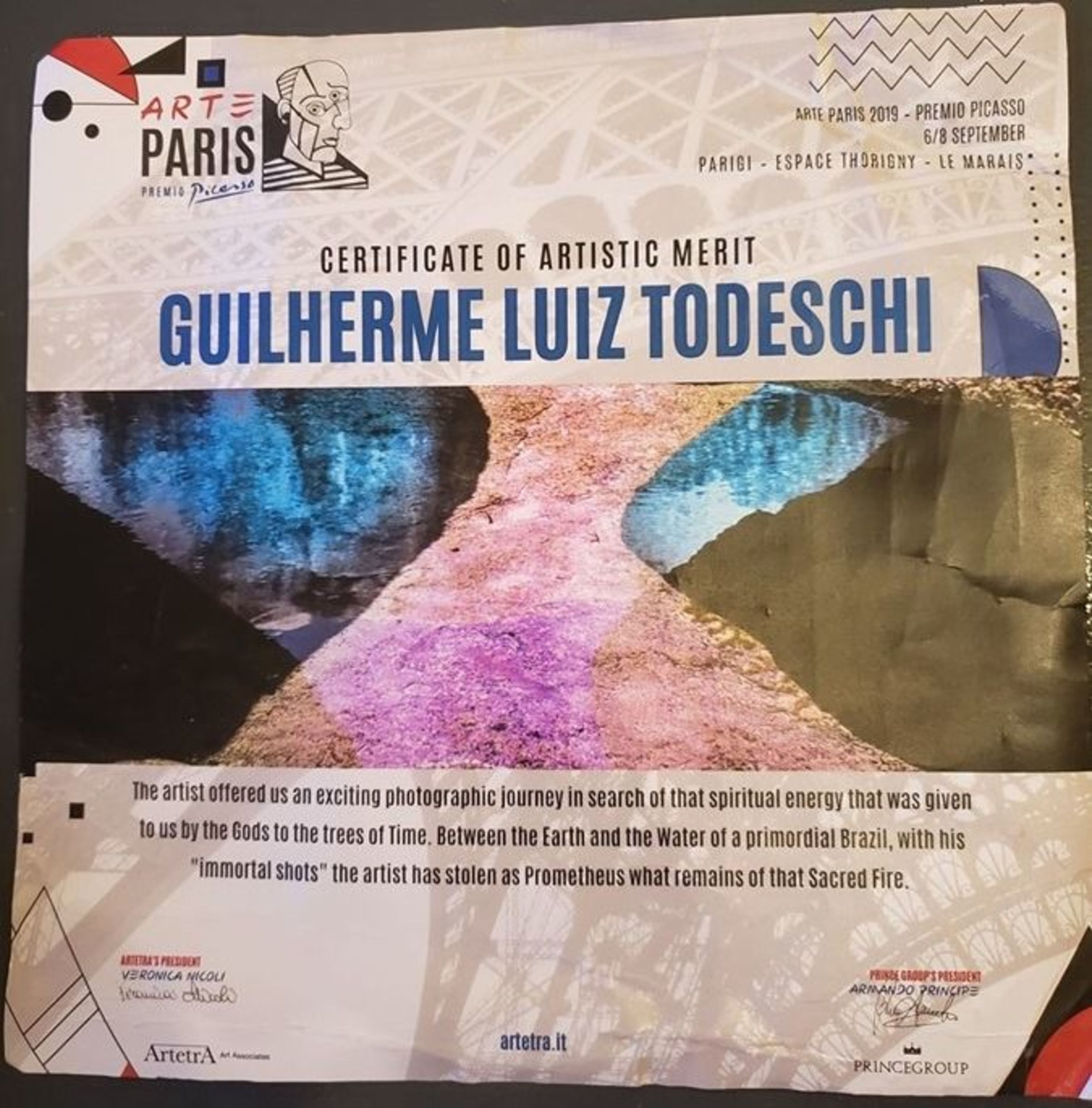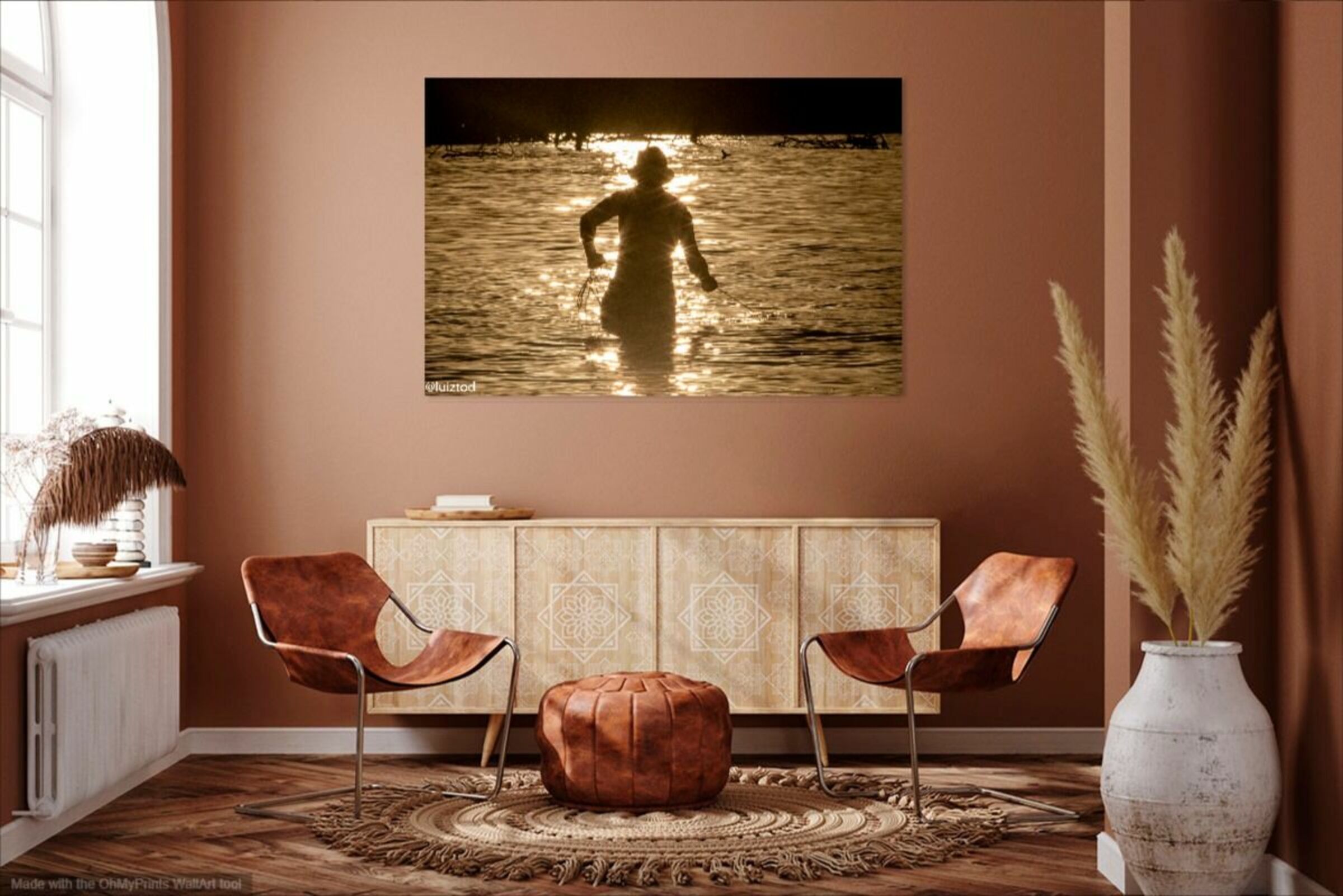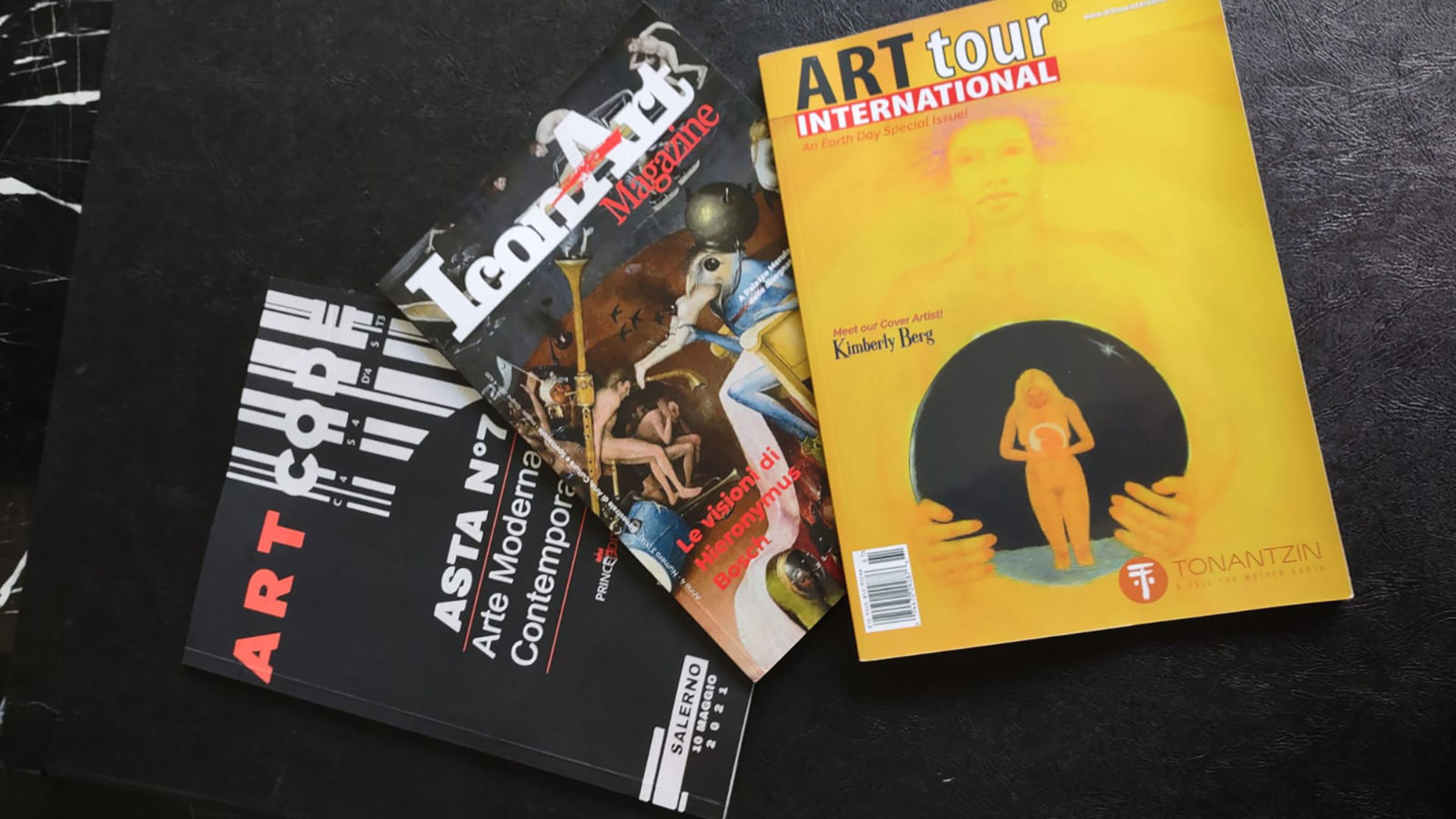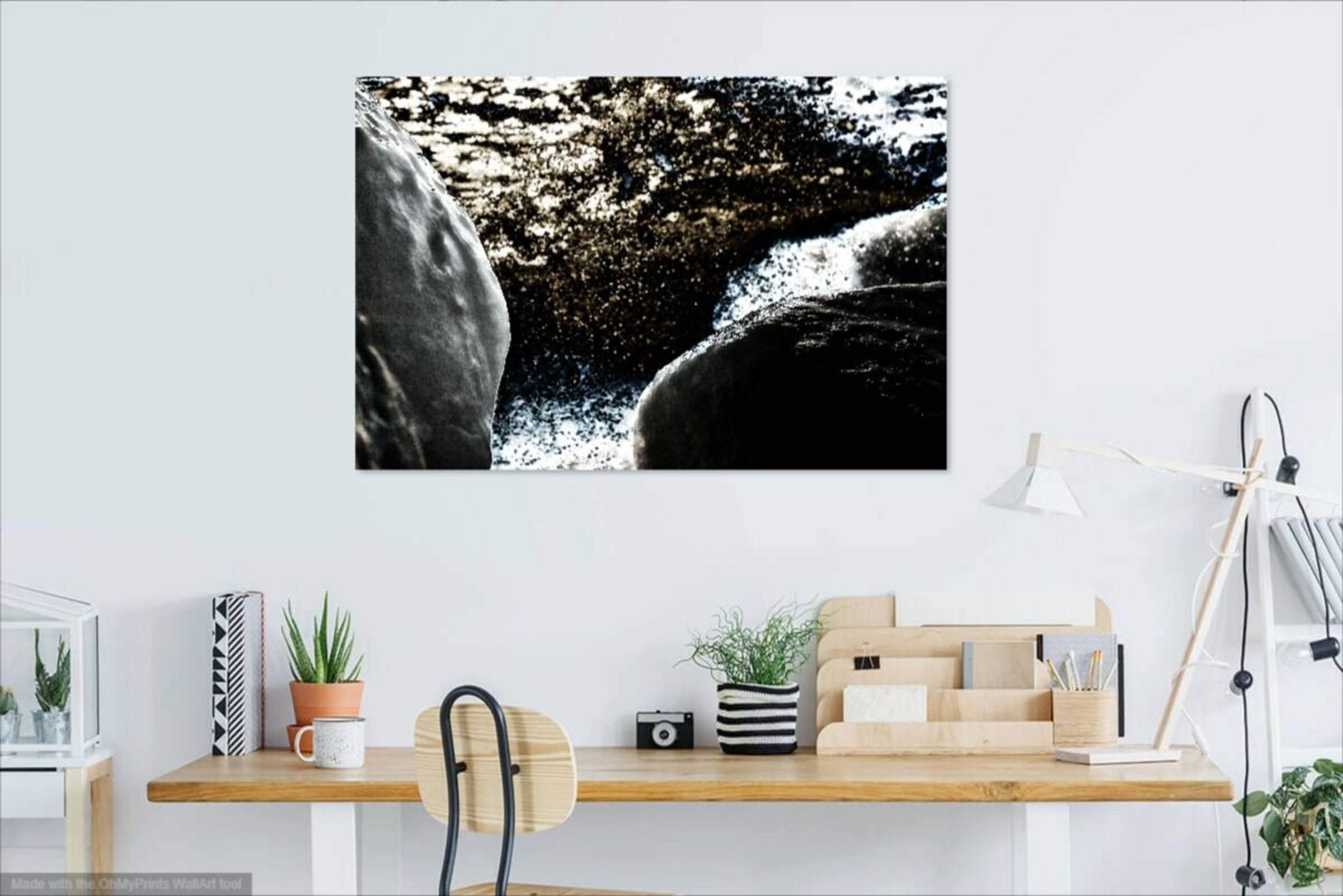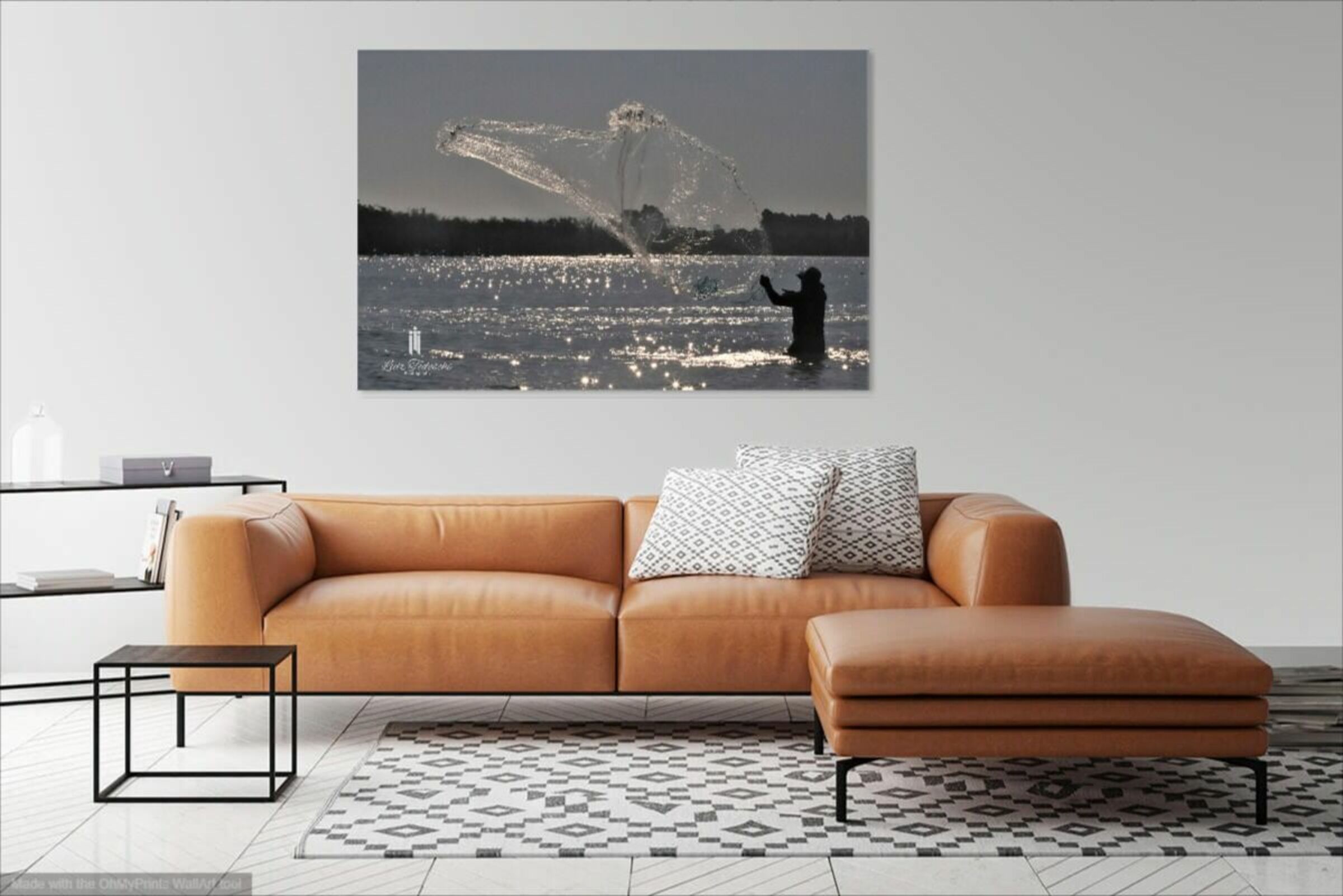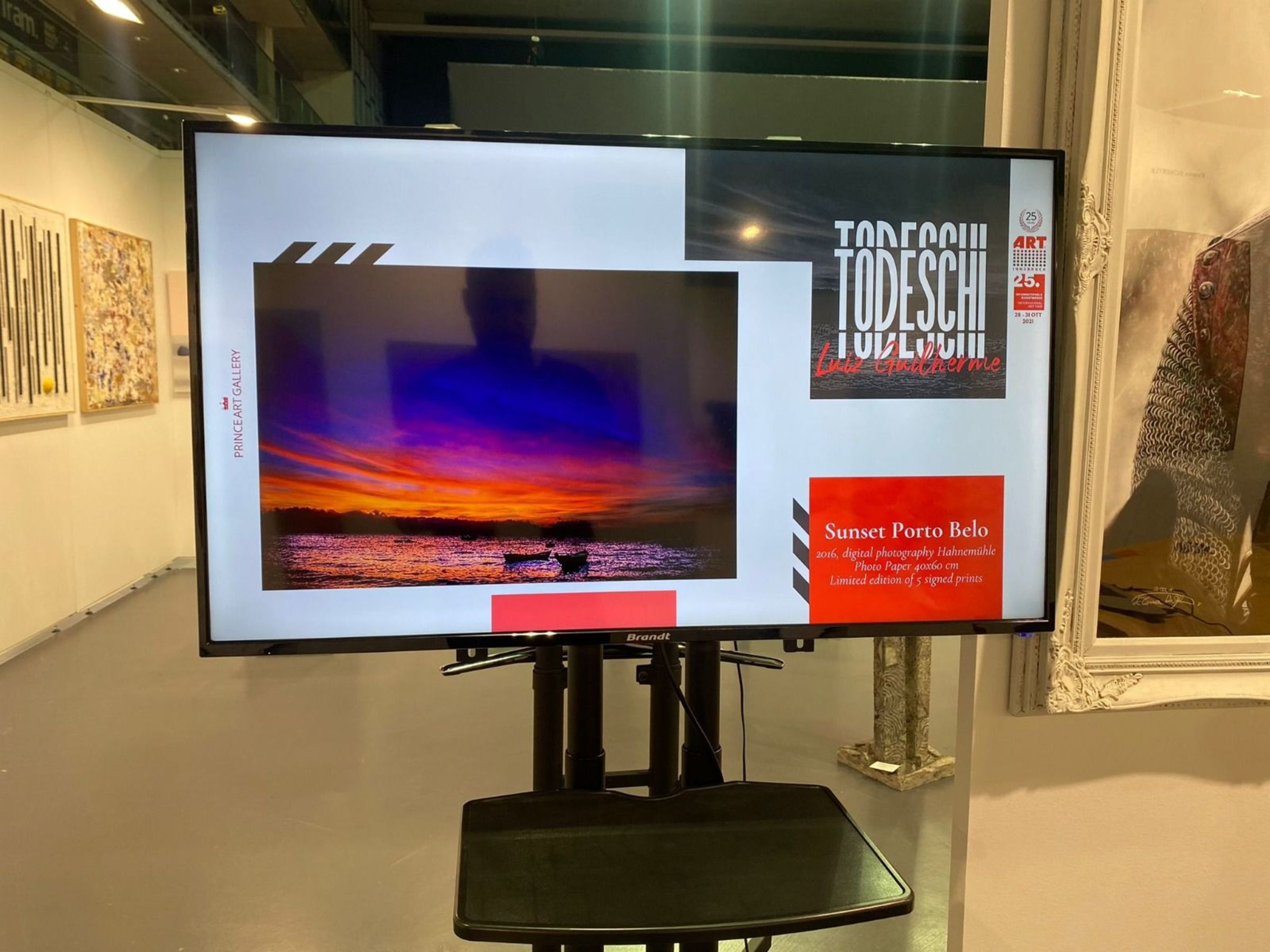 Luiz Todeschi at the Art Innsbruck International Fair
PRINCE ART GALLERY
Watch now!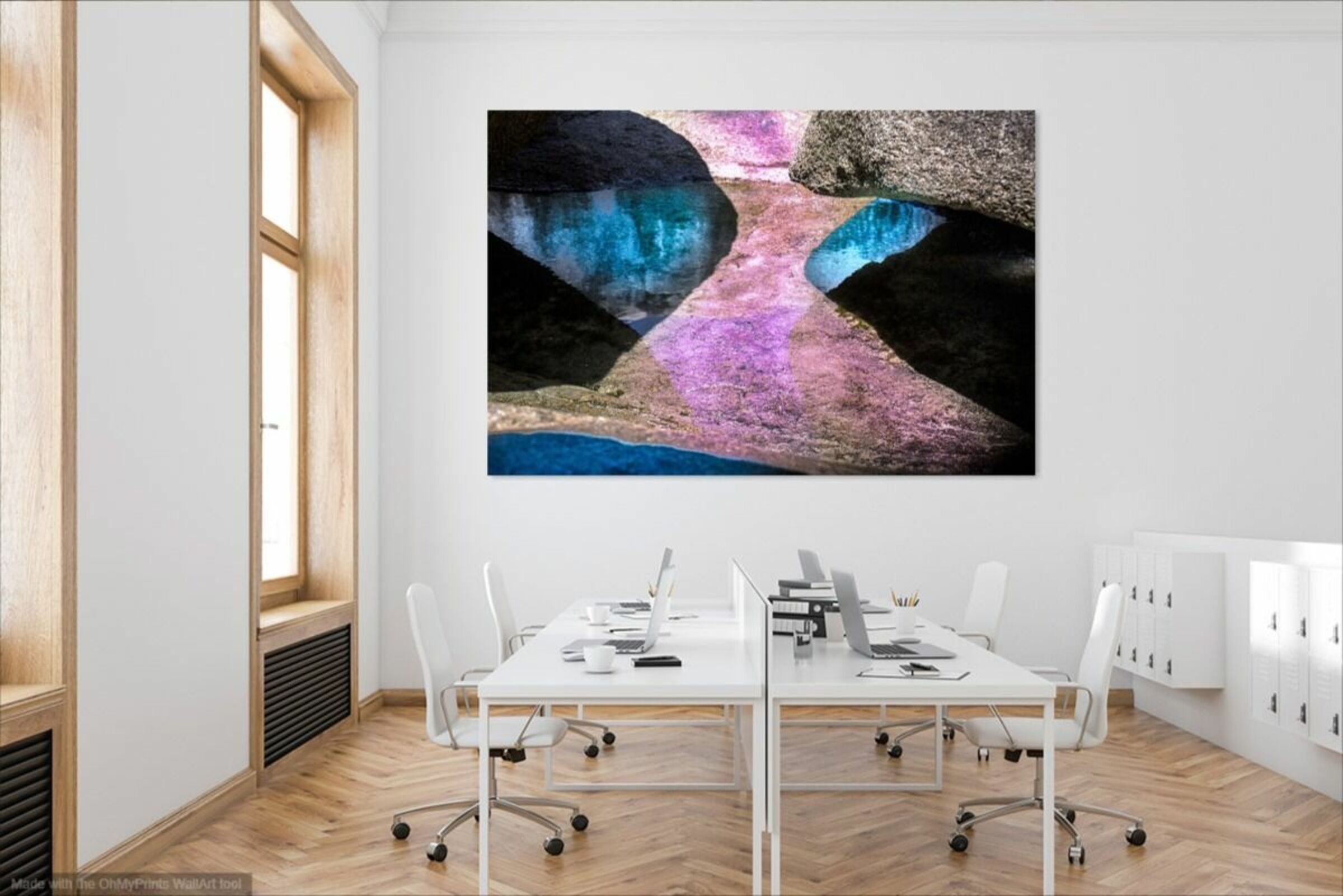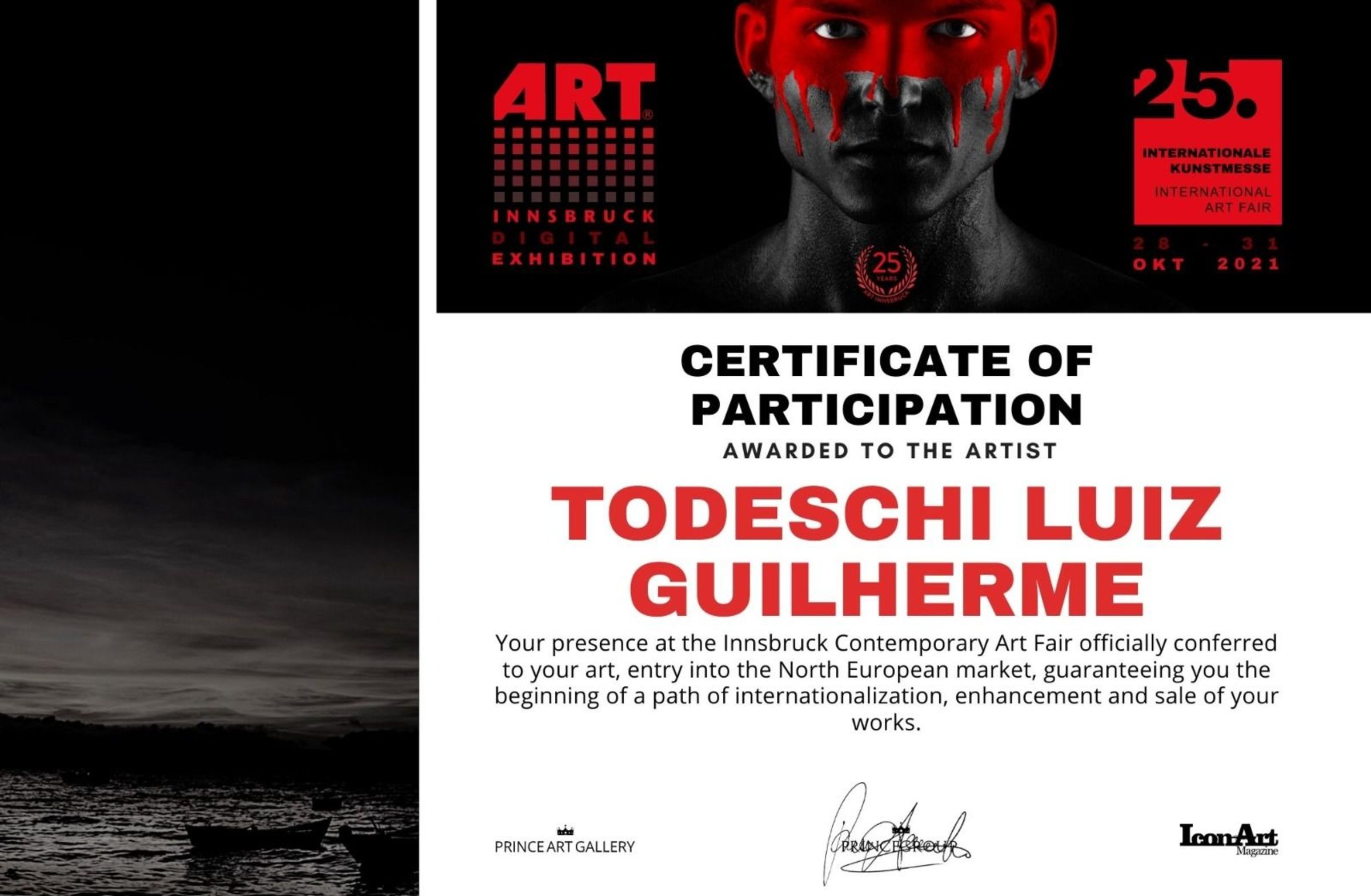 Innsbruck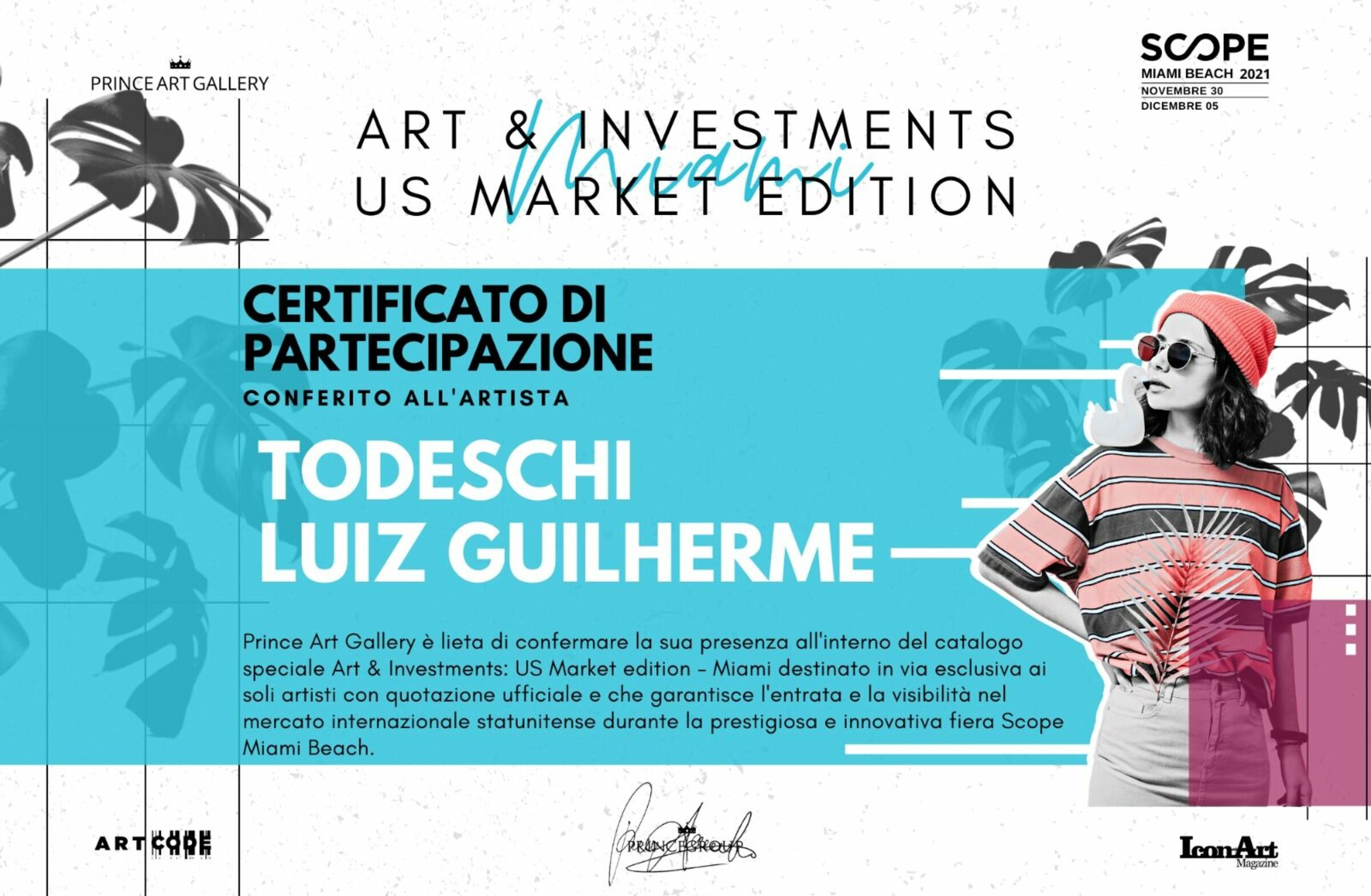 Miami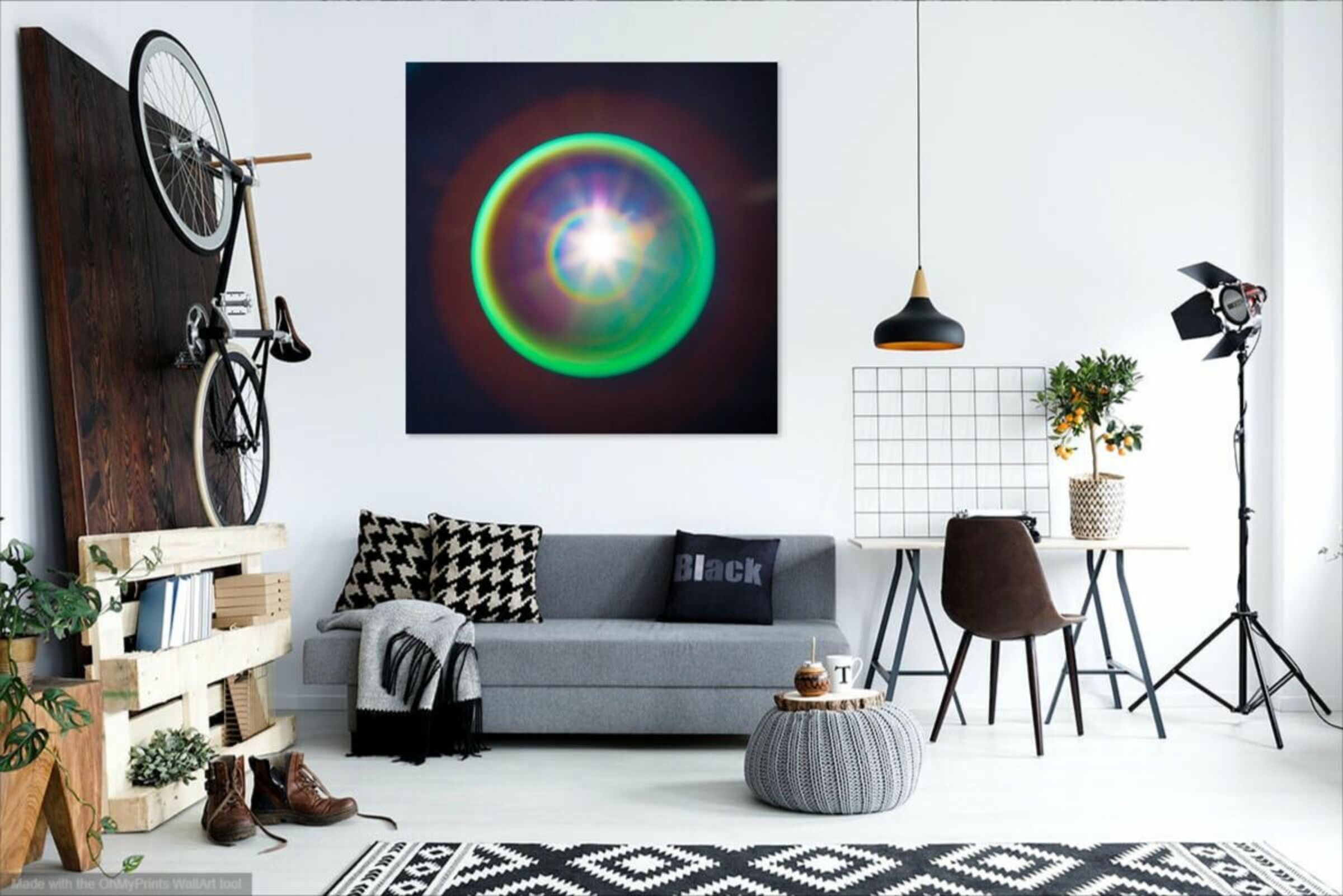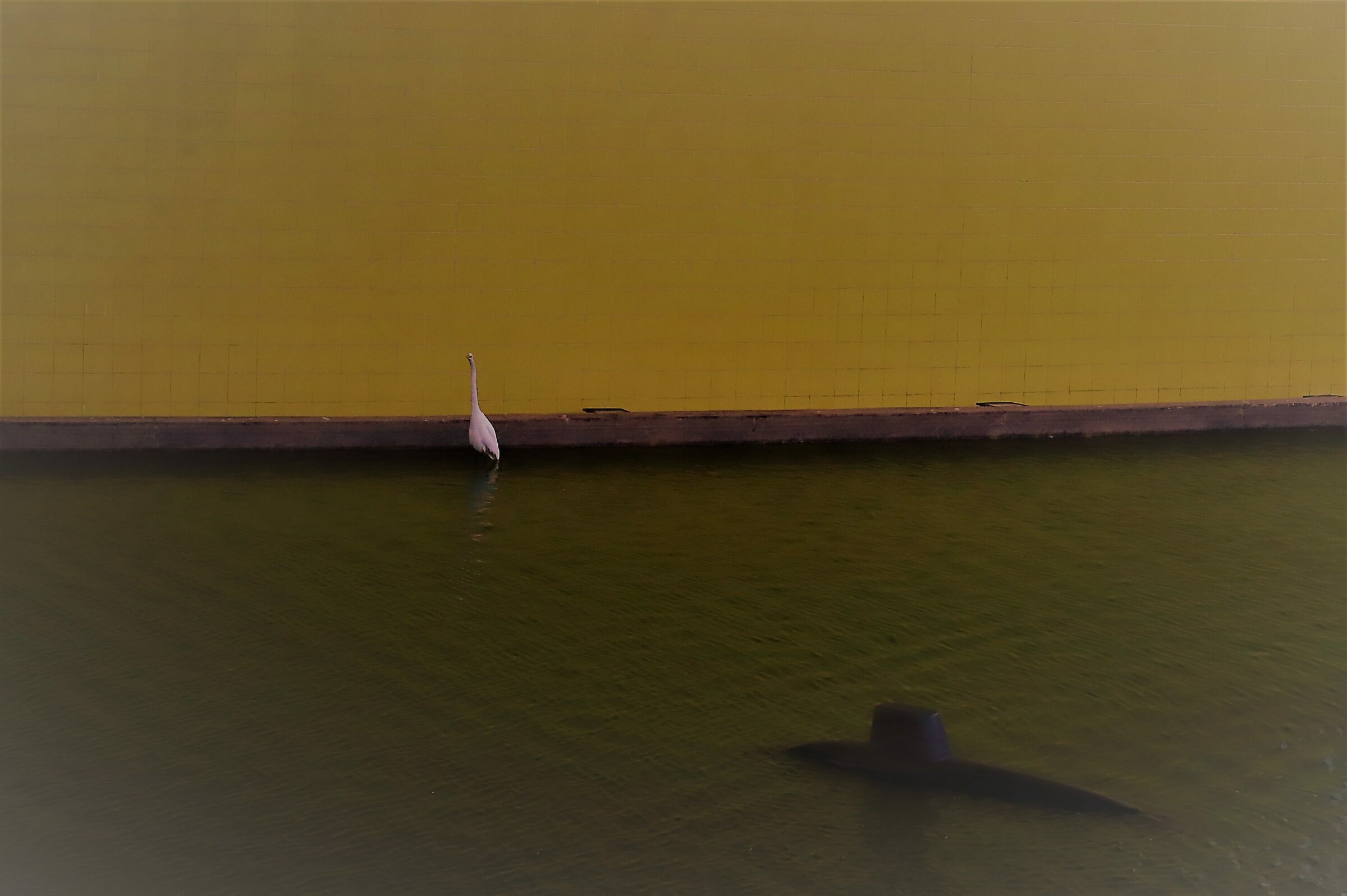 PEACE ON EARTH
BY @luiztod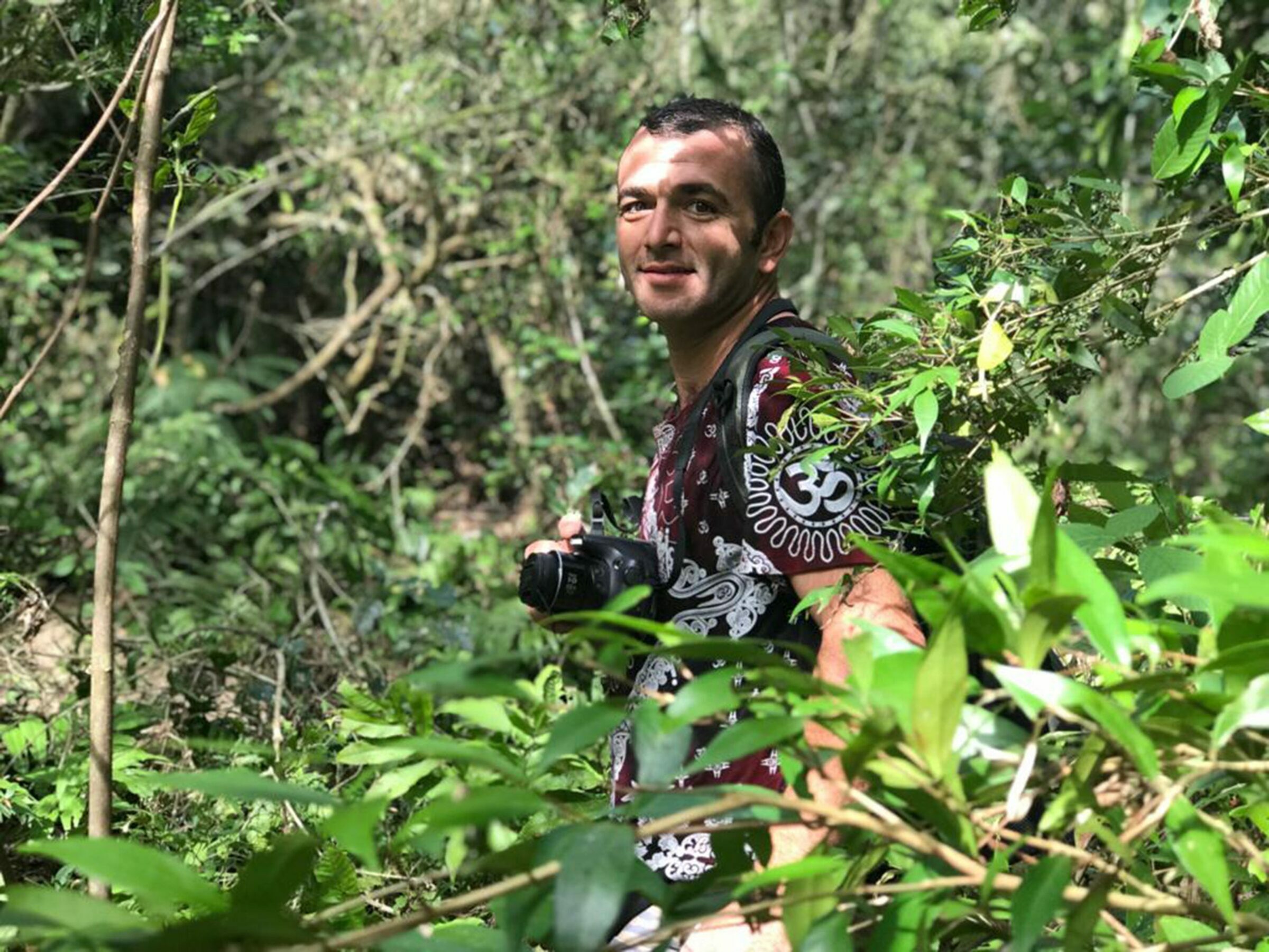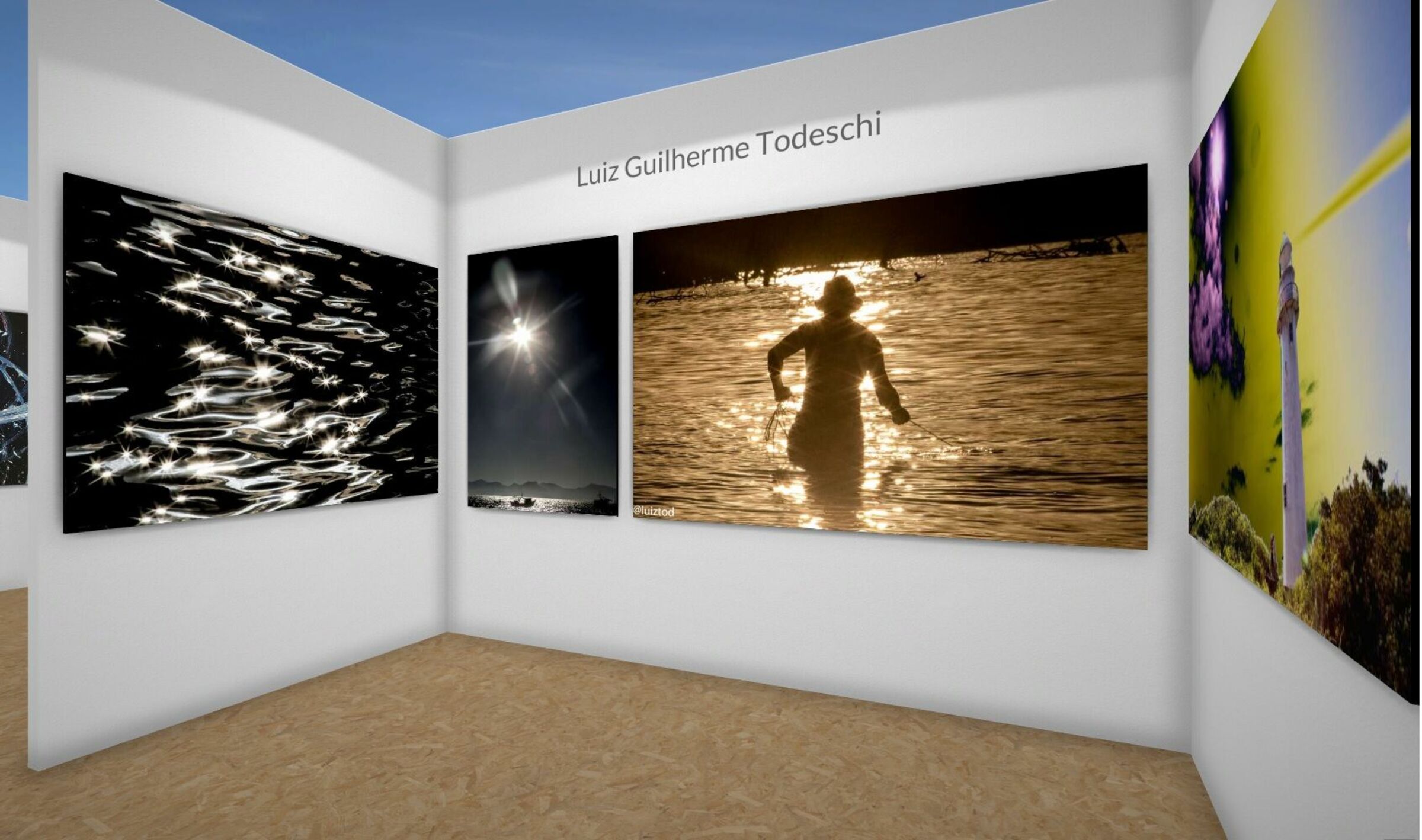 CONTEMPORARY MASTERS VIRTUAL ART FAIR
2021-2022 will be held from 10th December 2021 till 10th February 2022.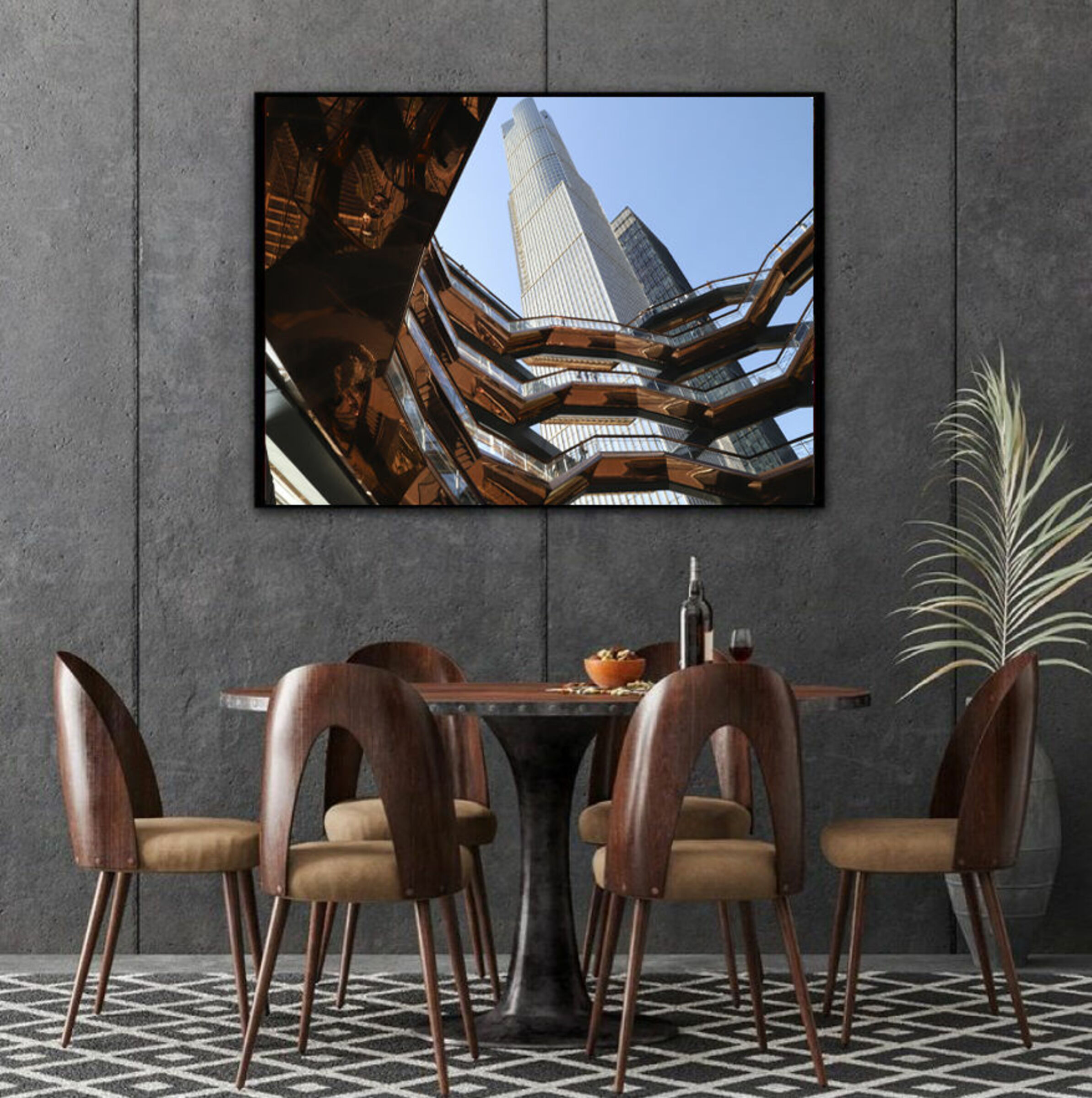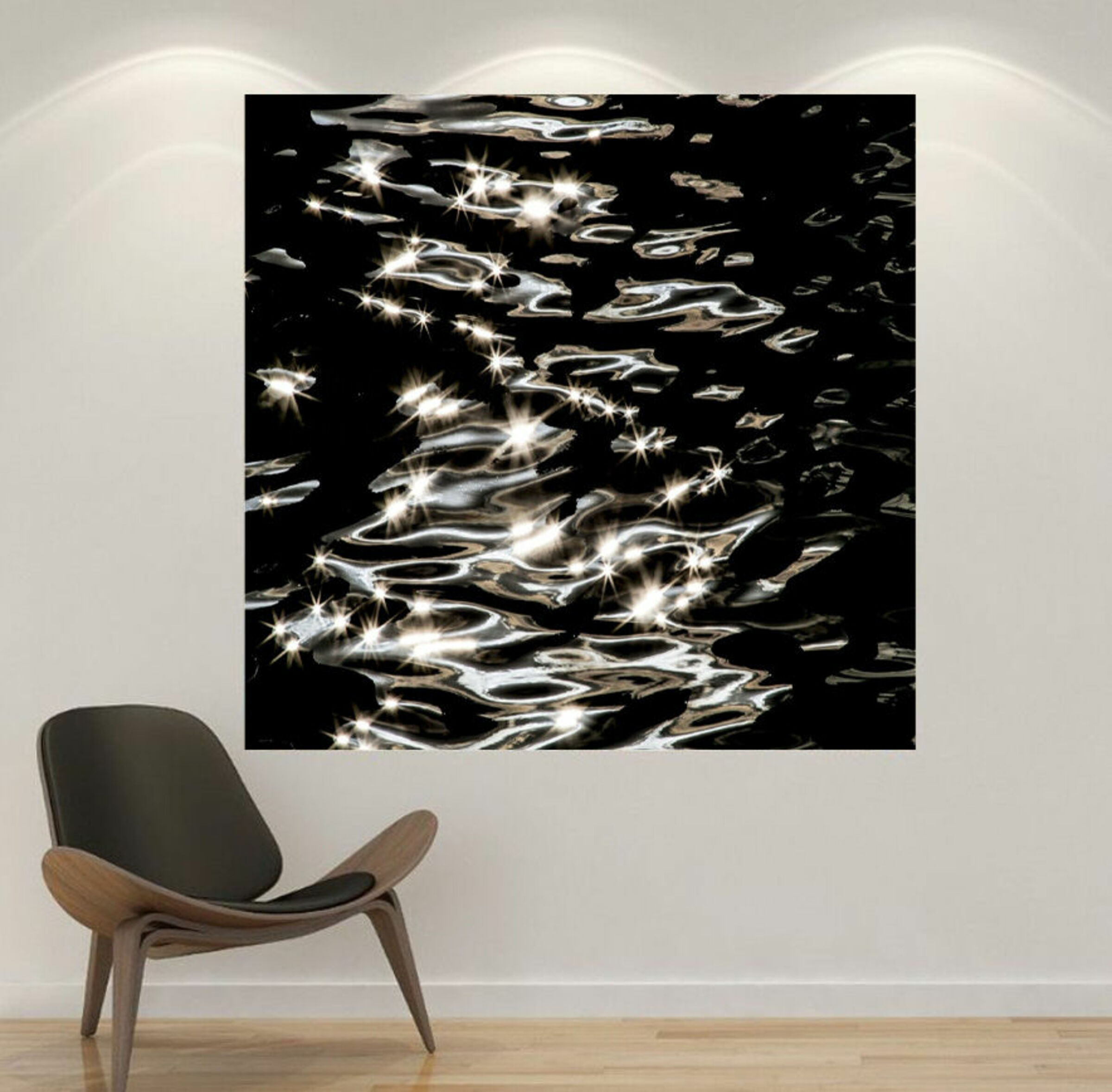 Very Welcome!
Sit back and enjoy the art of Cosmos!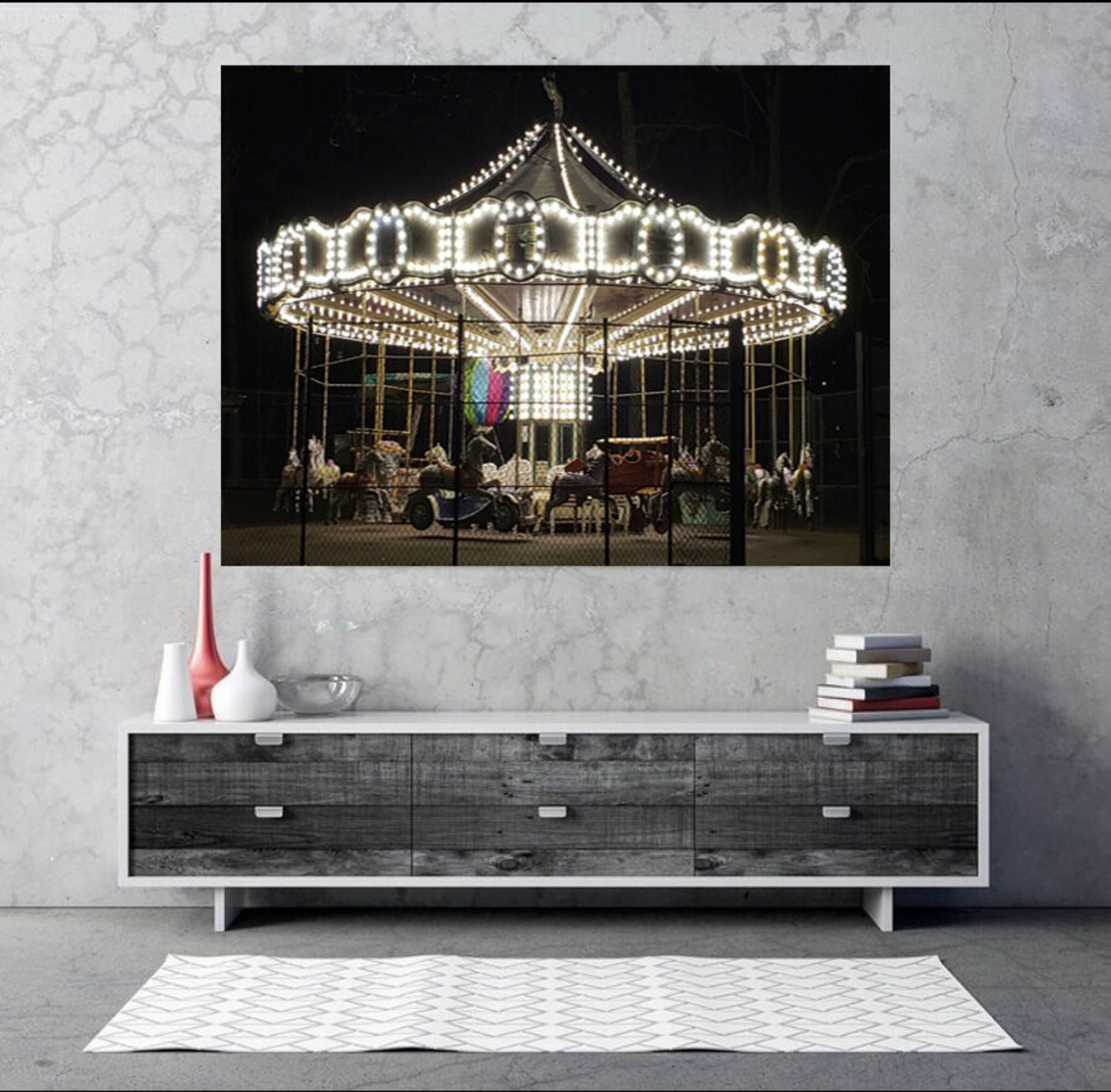 Let's take a walk together!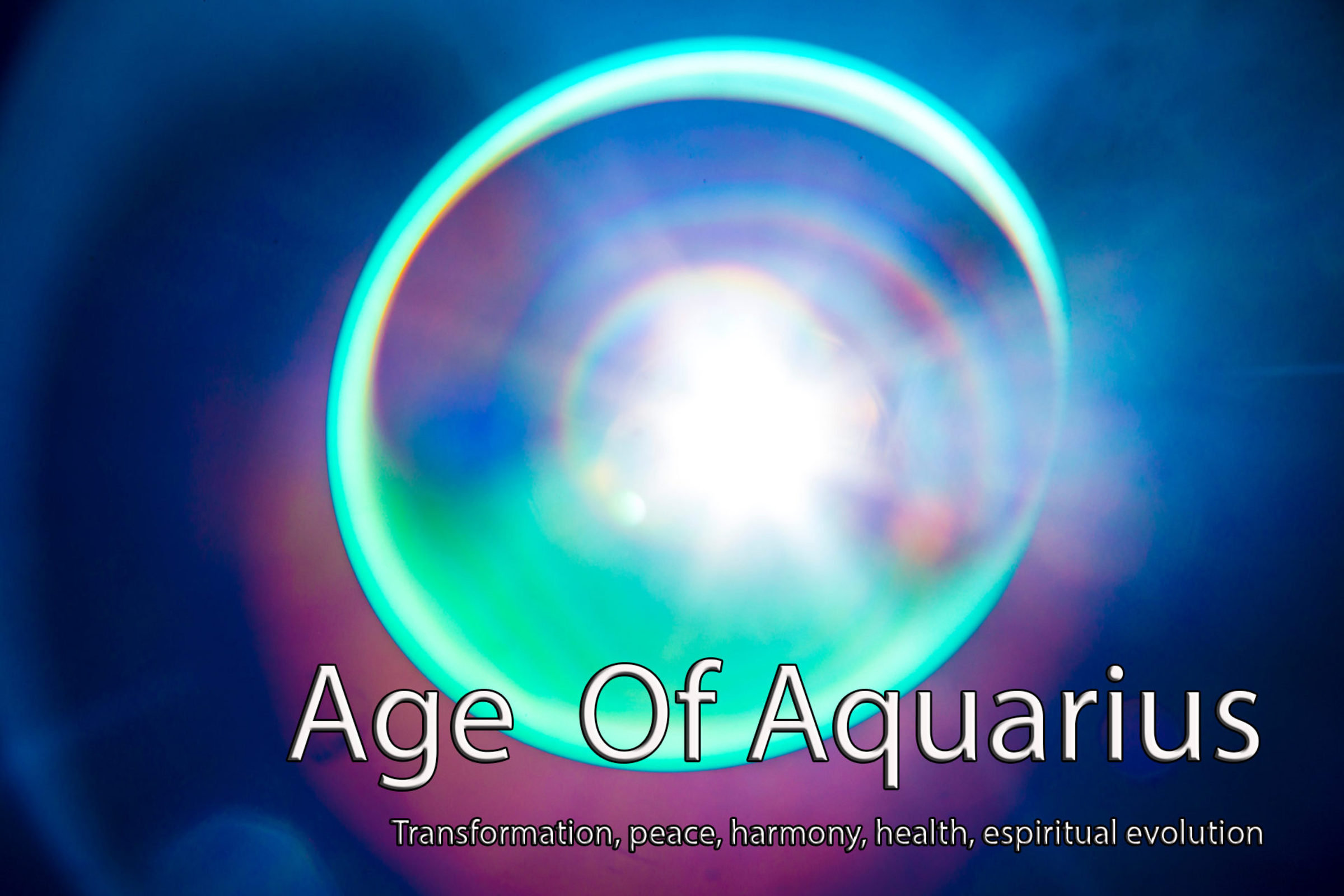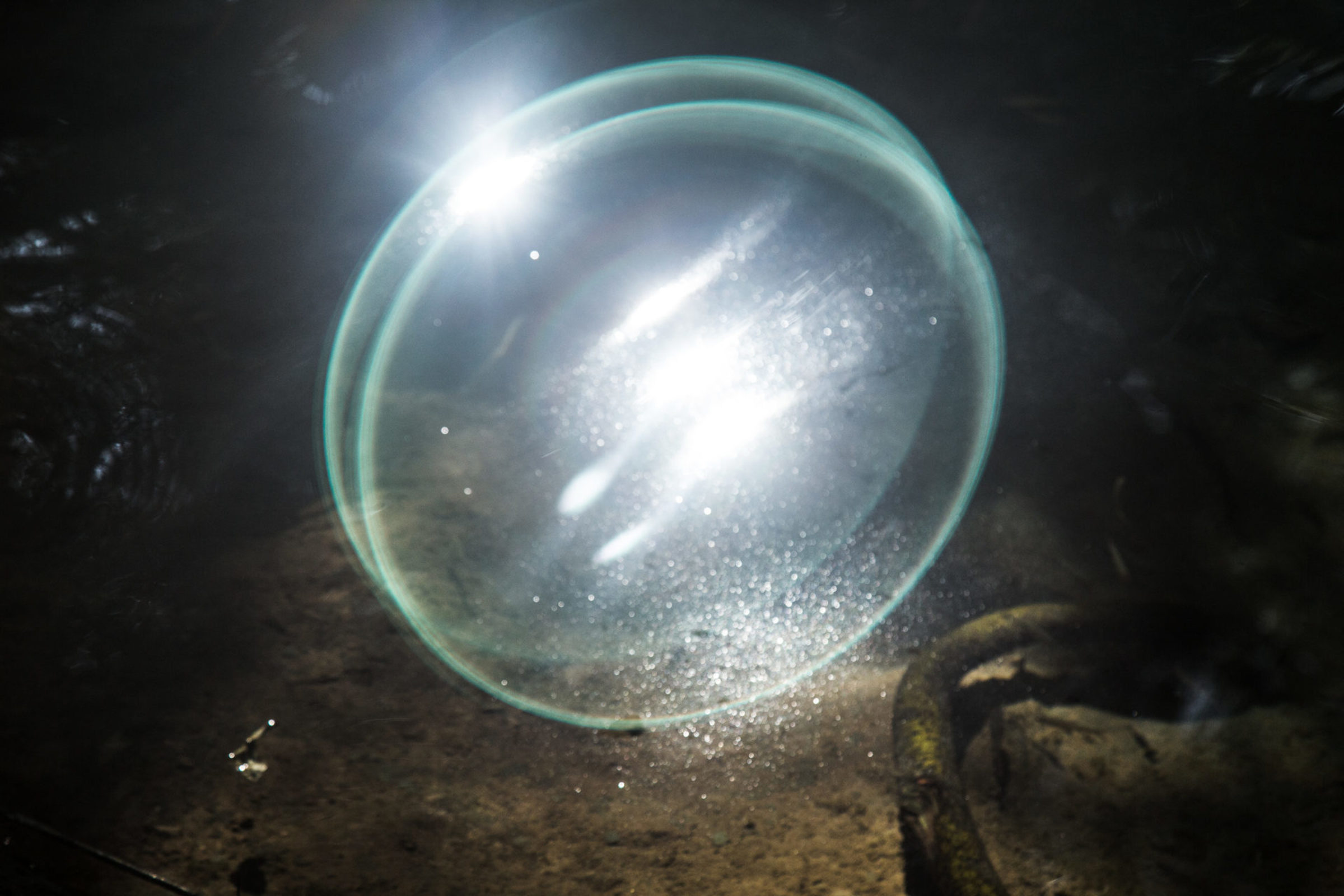 The Ligth & Life like you've never seen.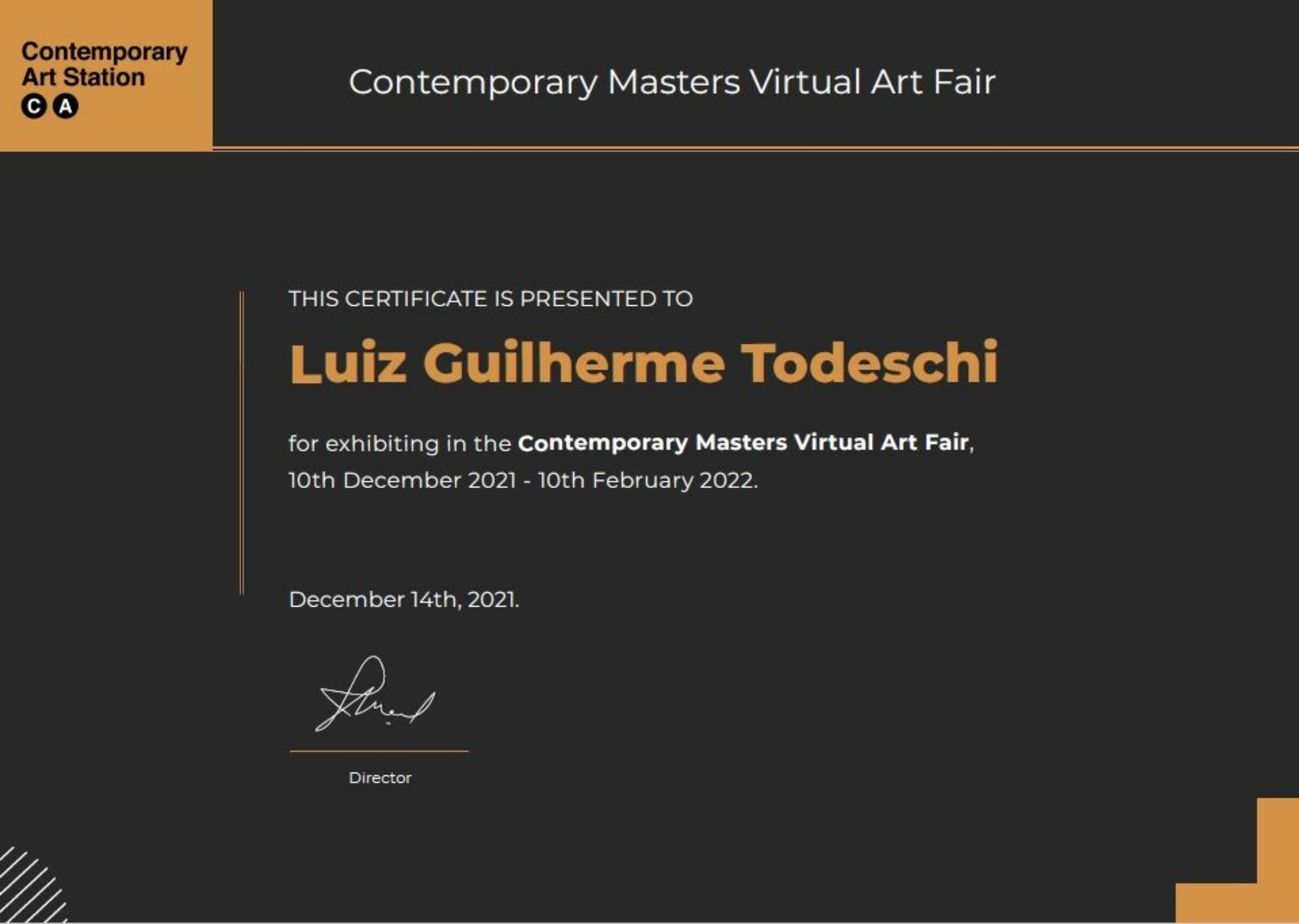 Barcelona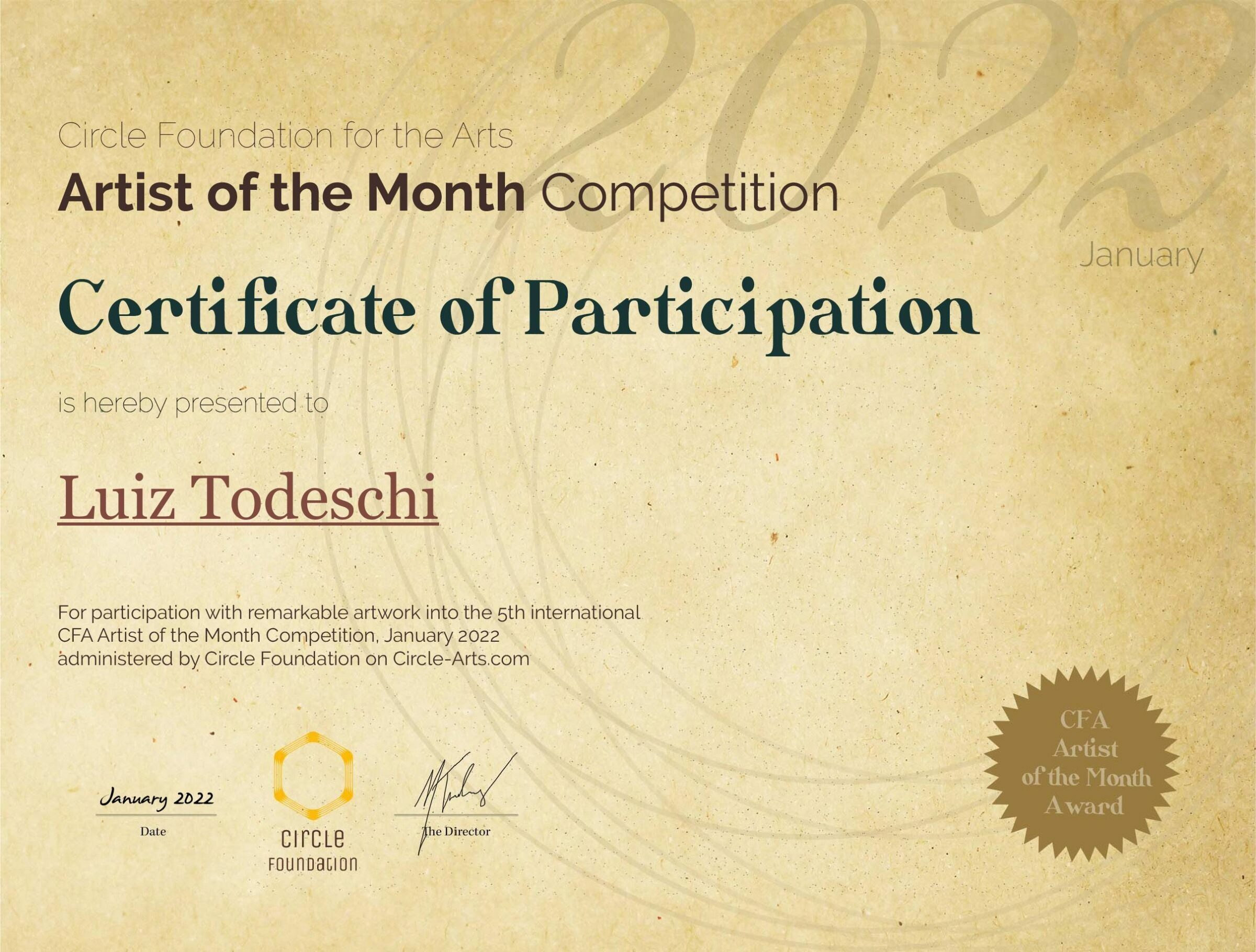 Circle Foundation: Featured Artist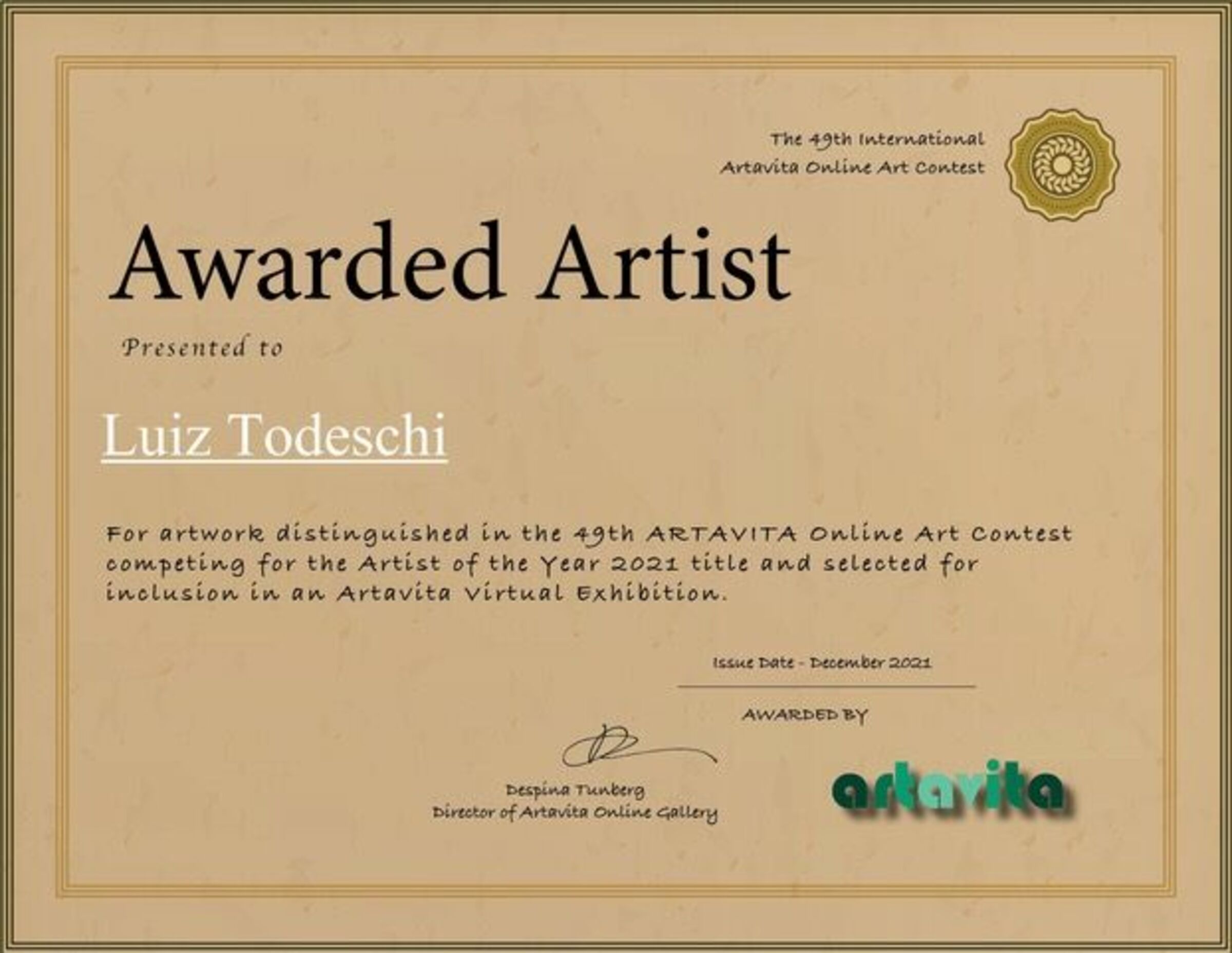 Artavita: Awarded Artist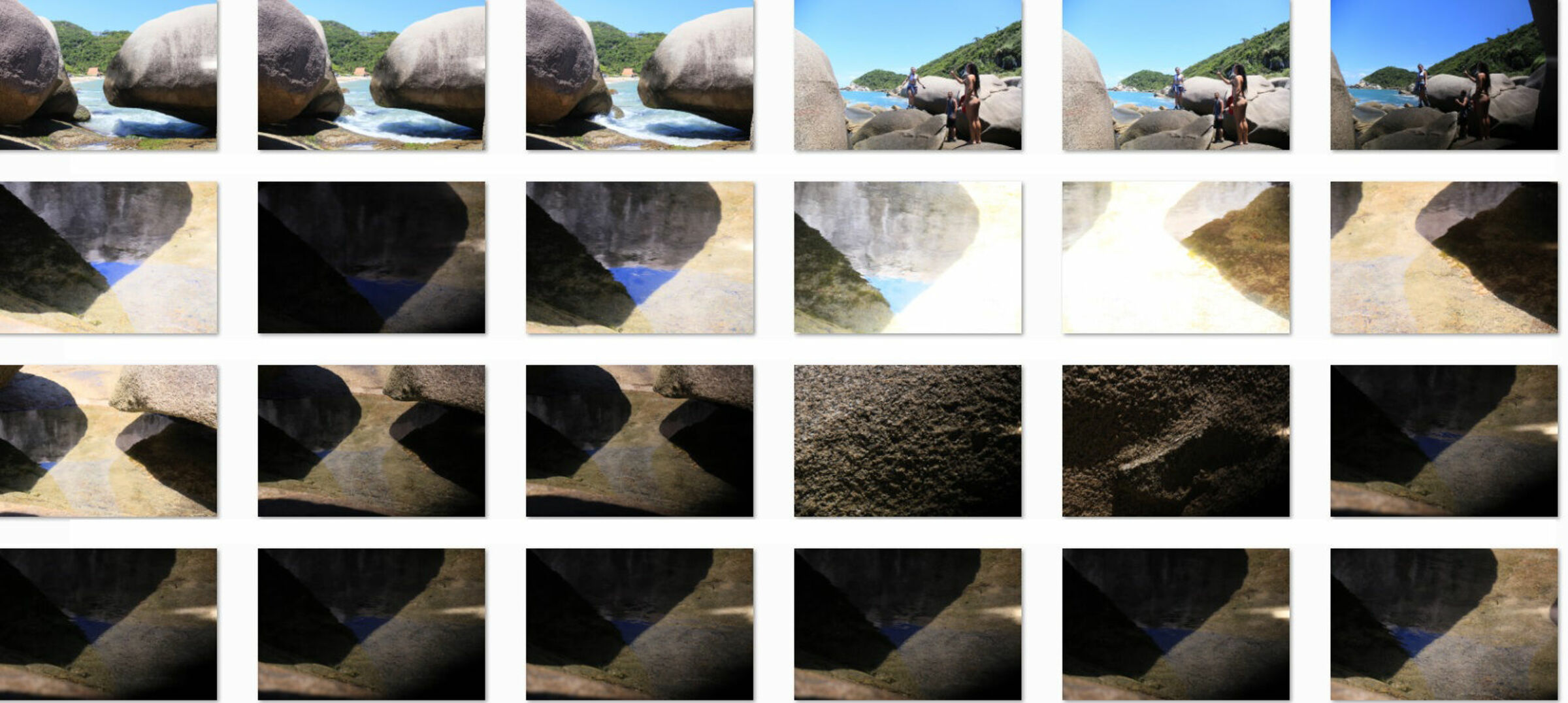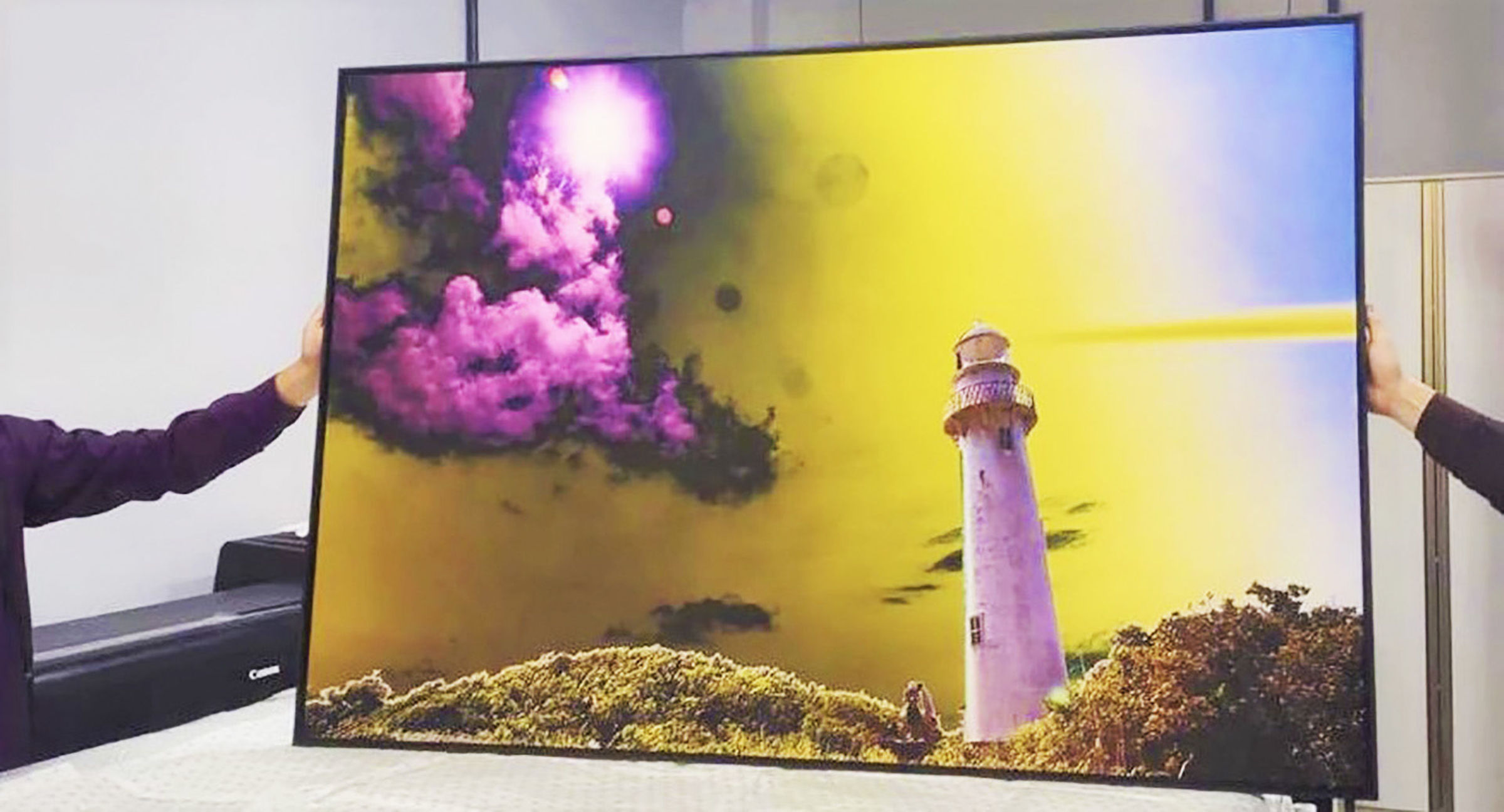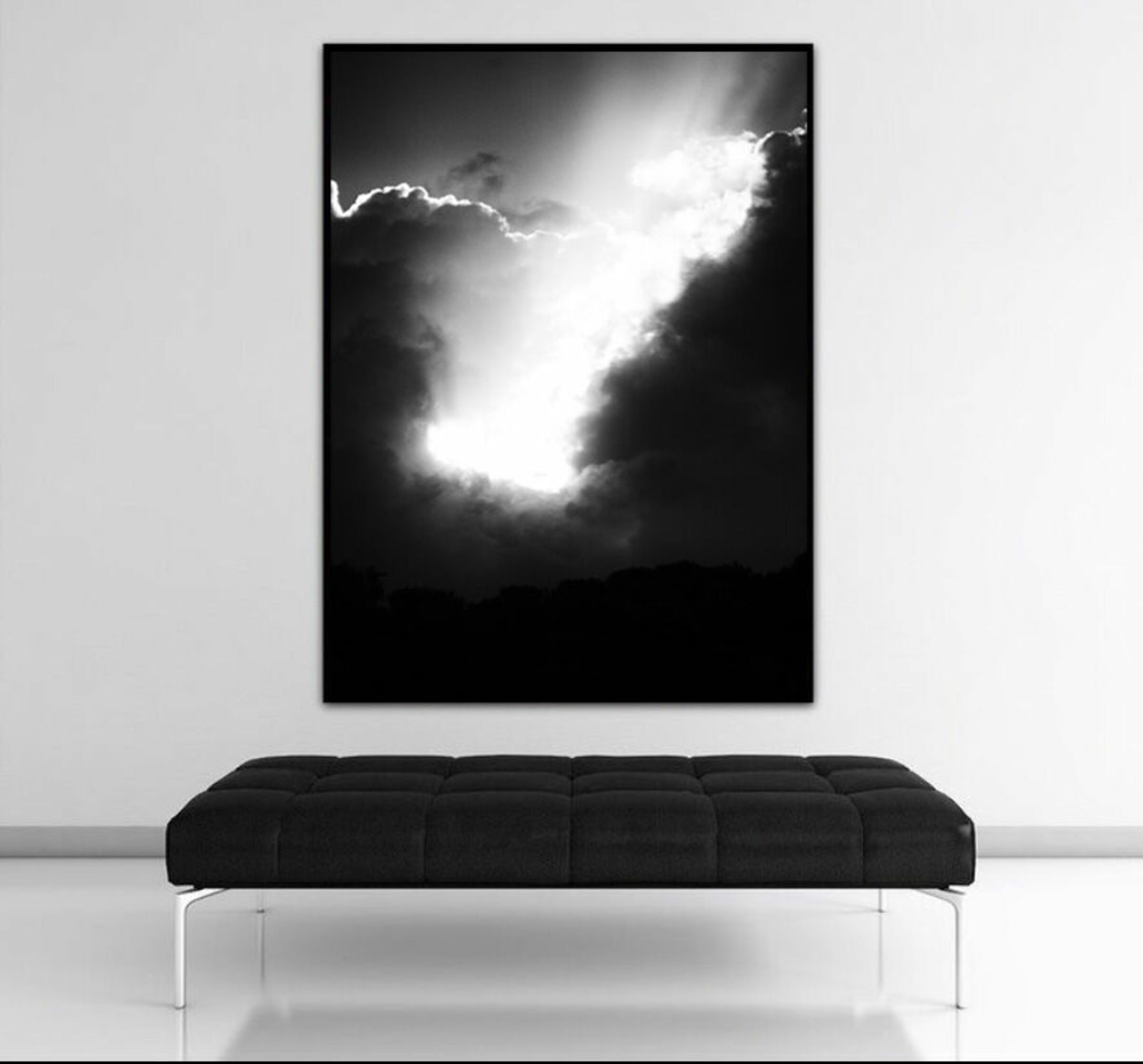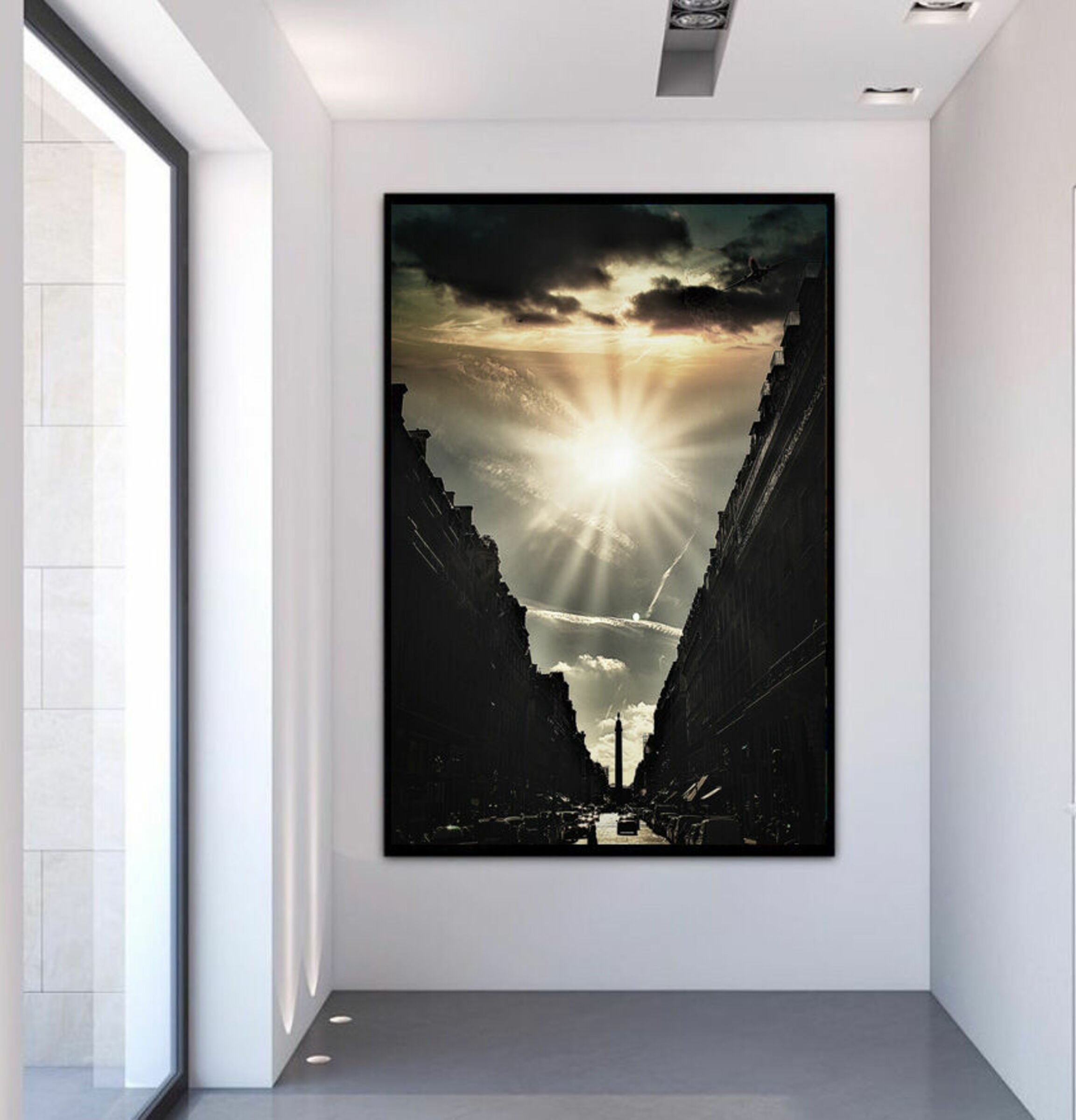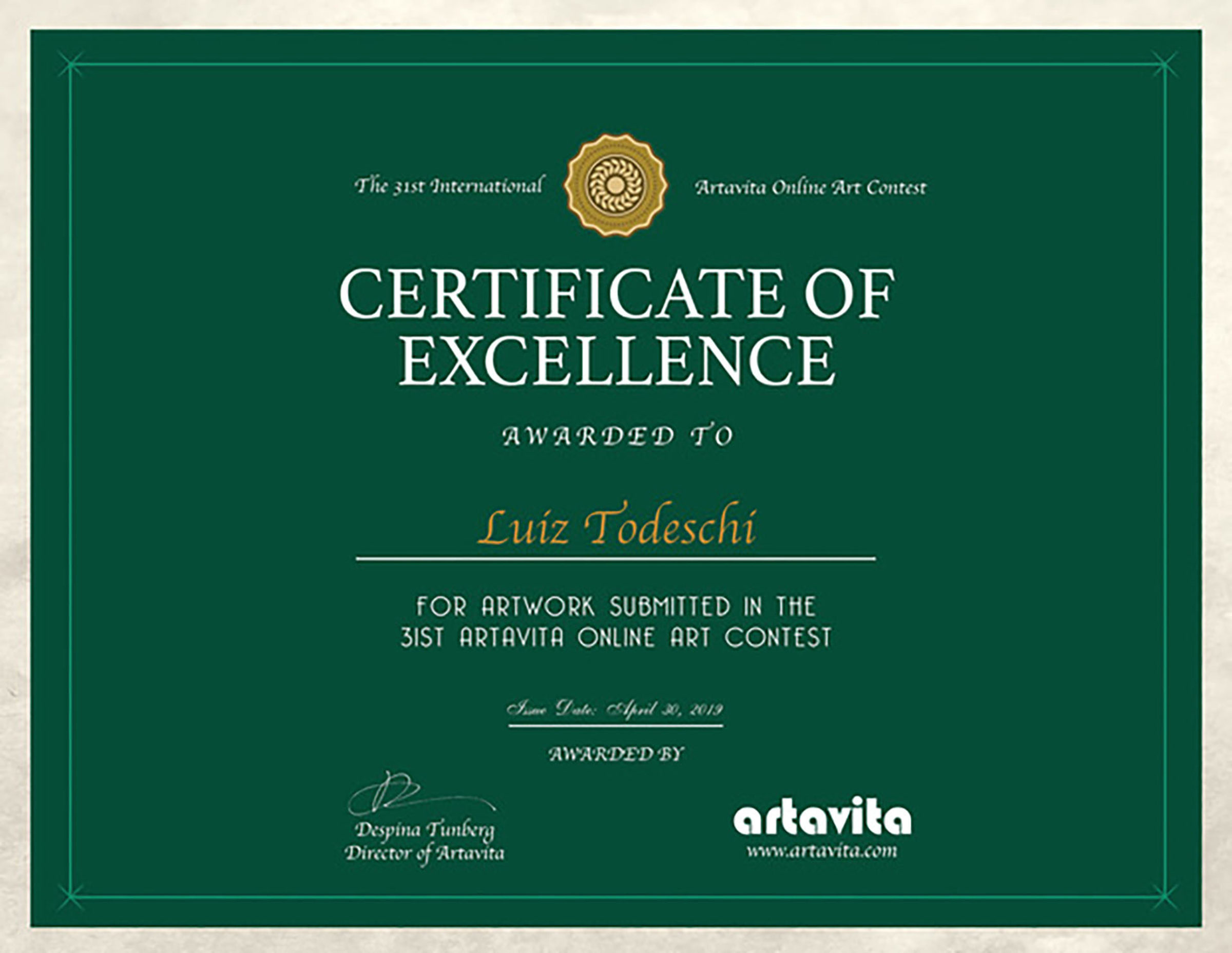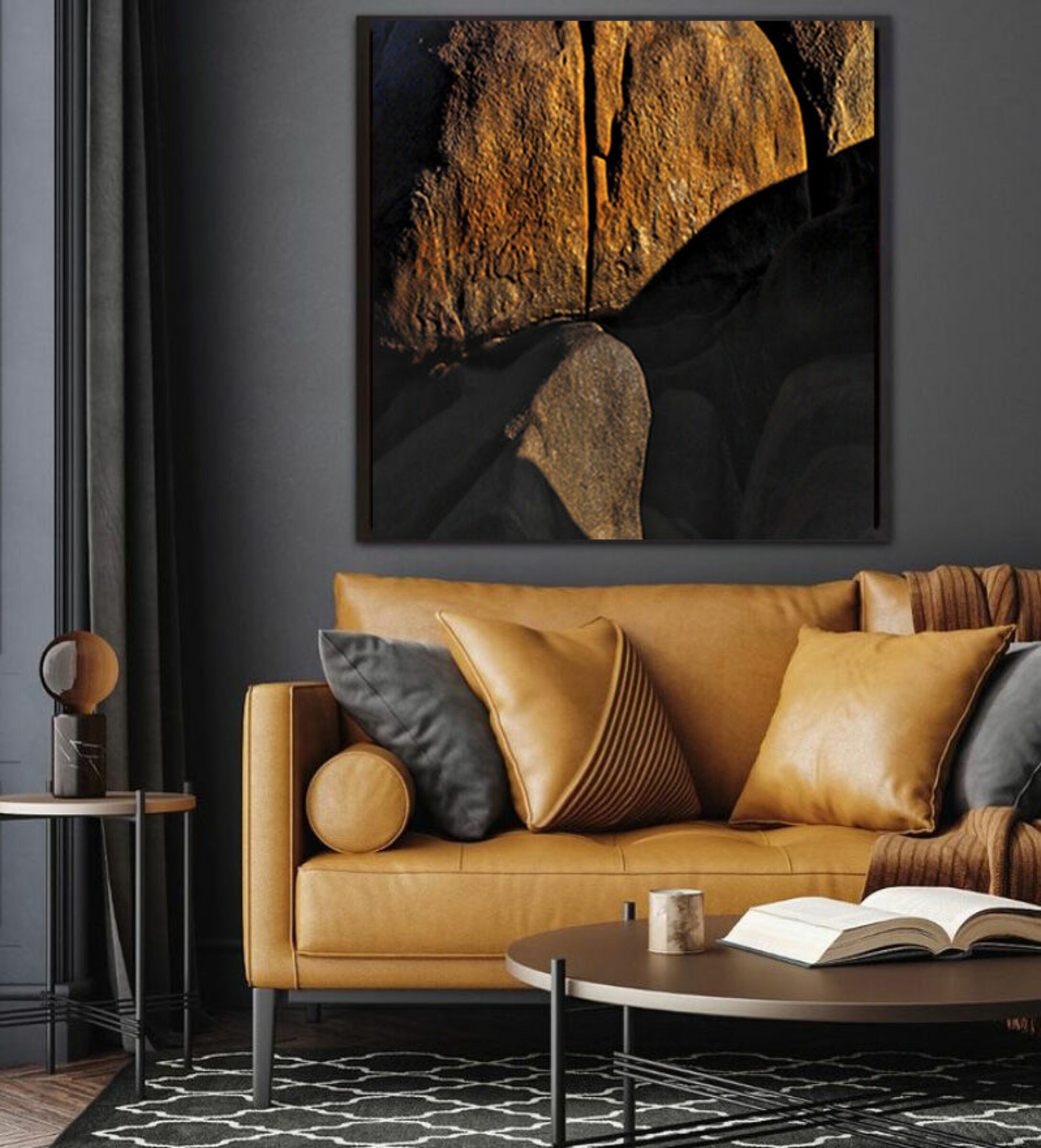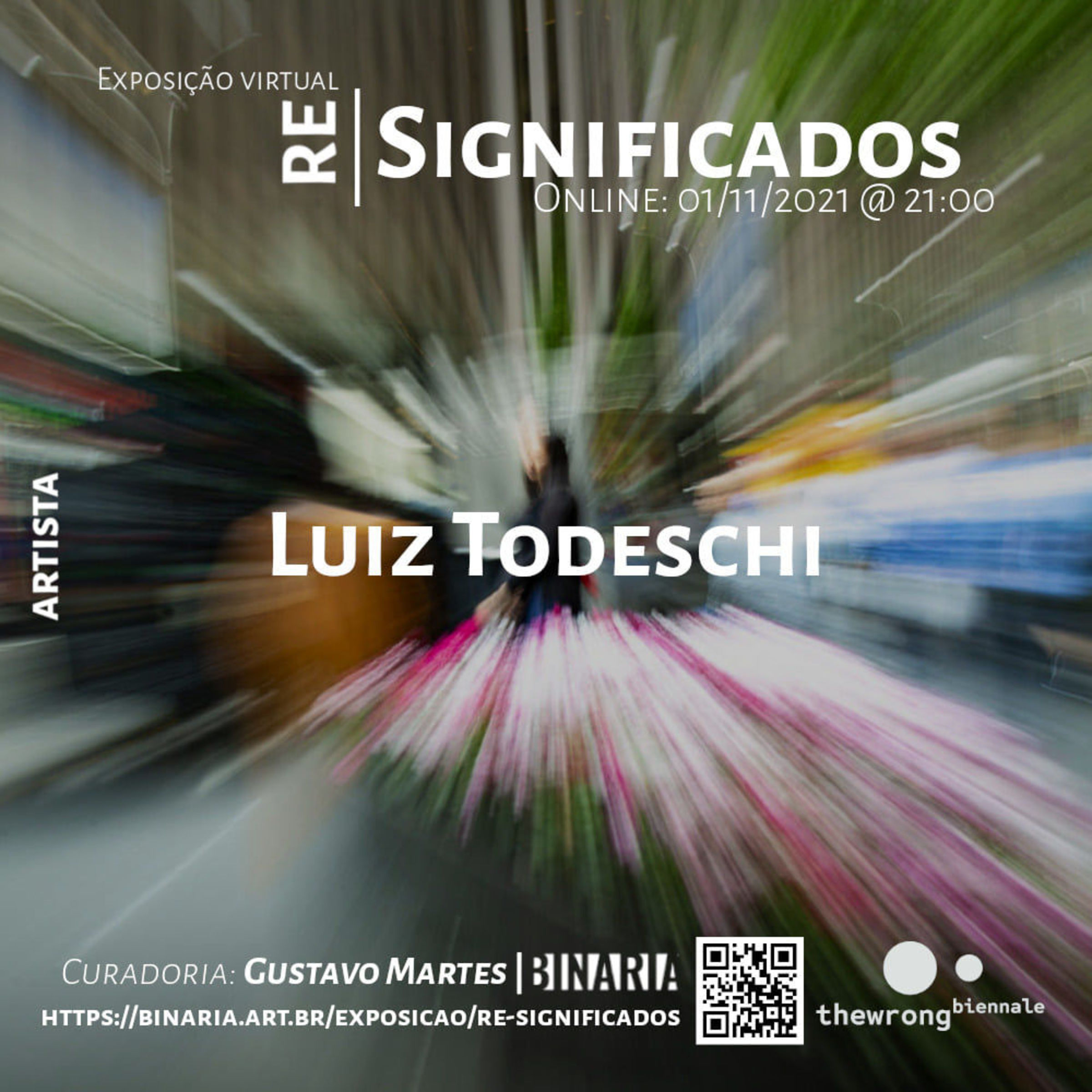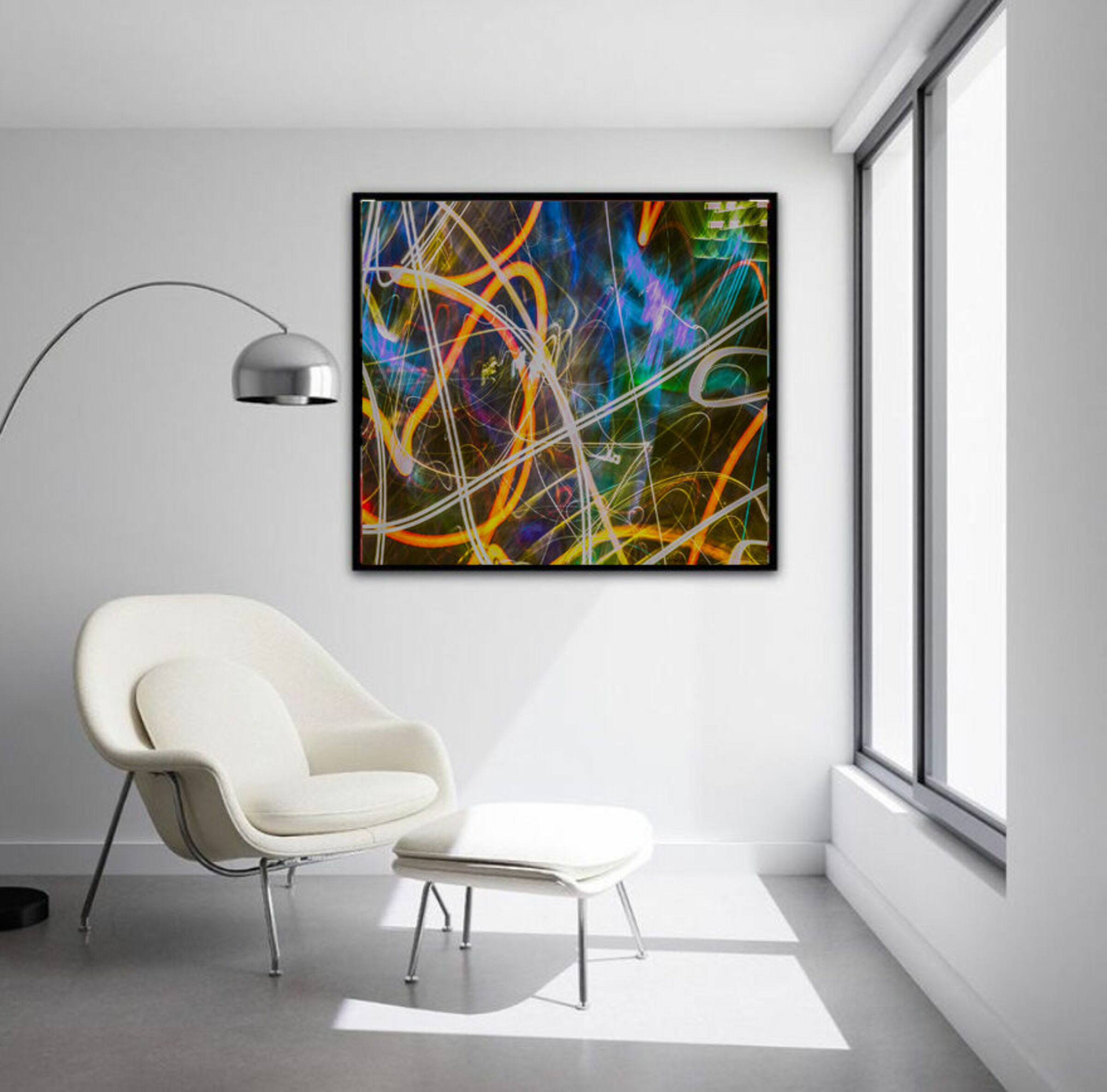 Art solutions for architecture and interior design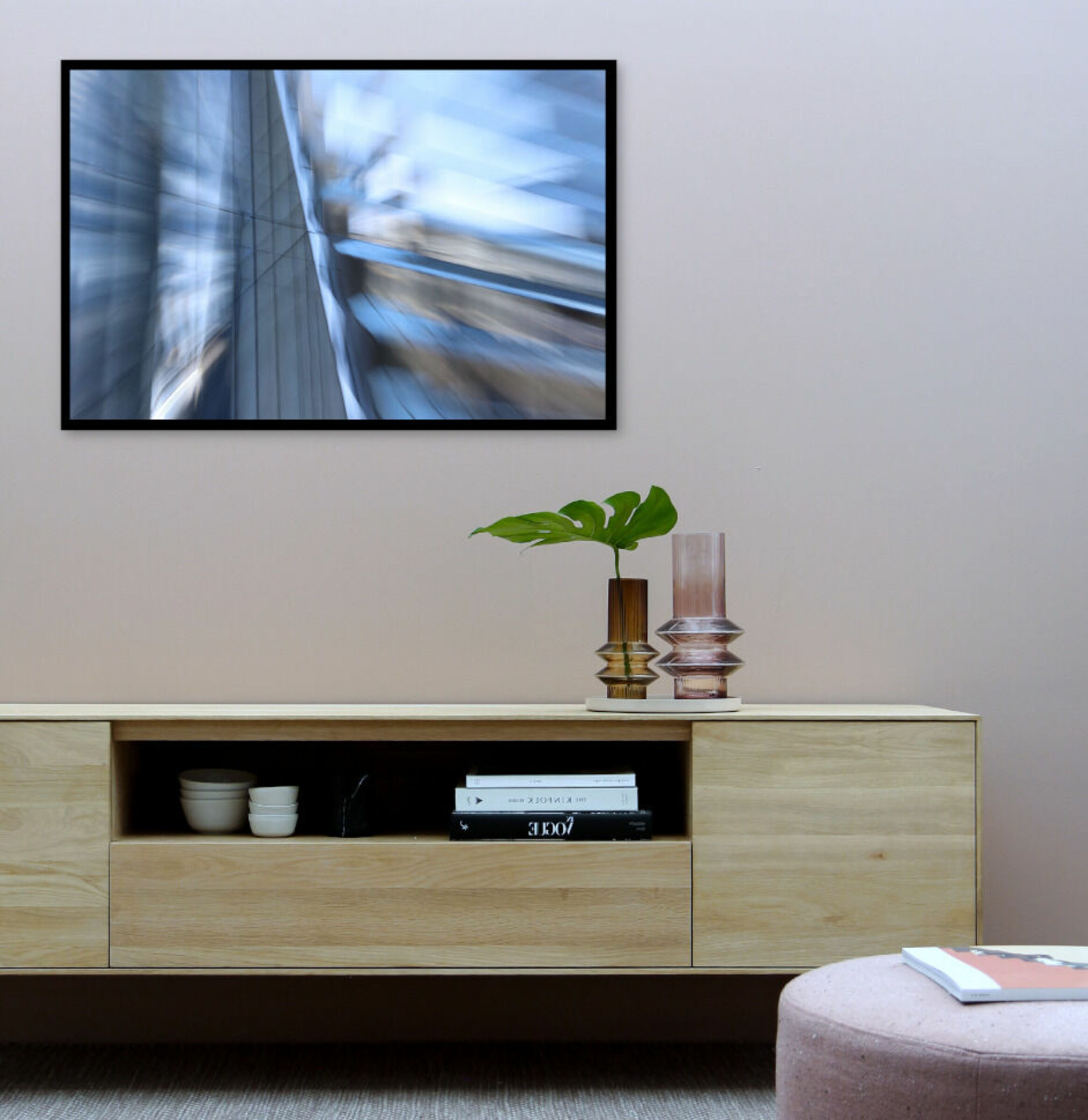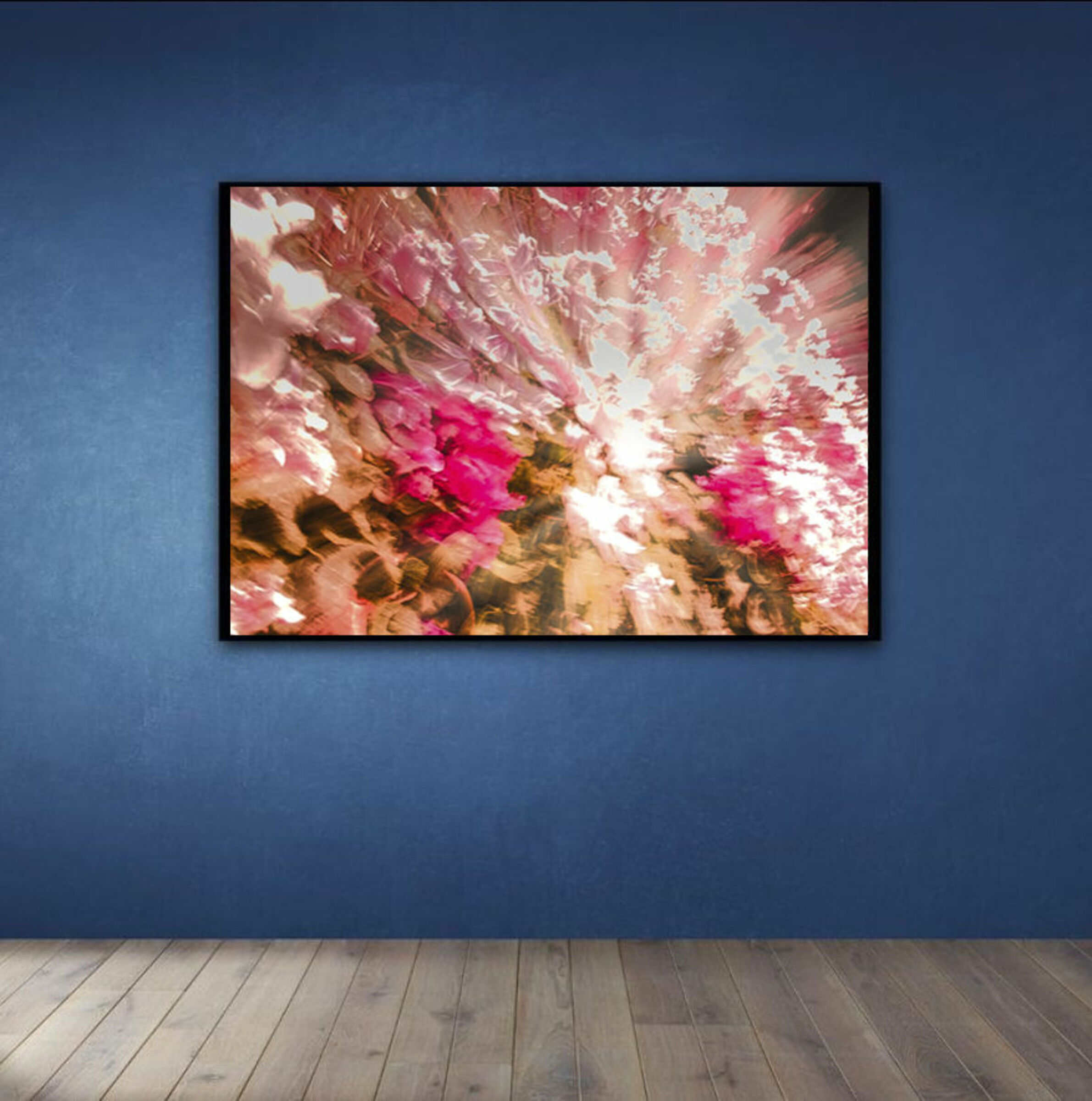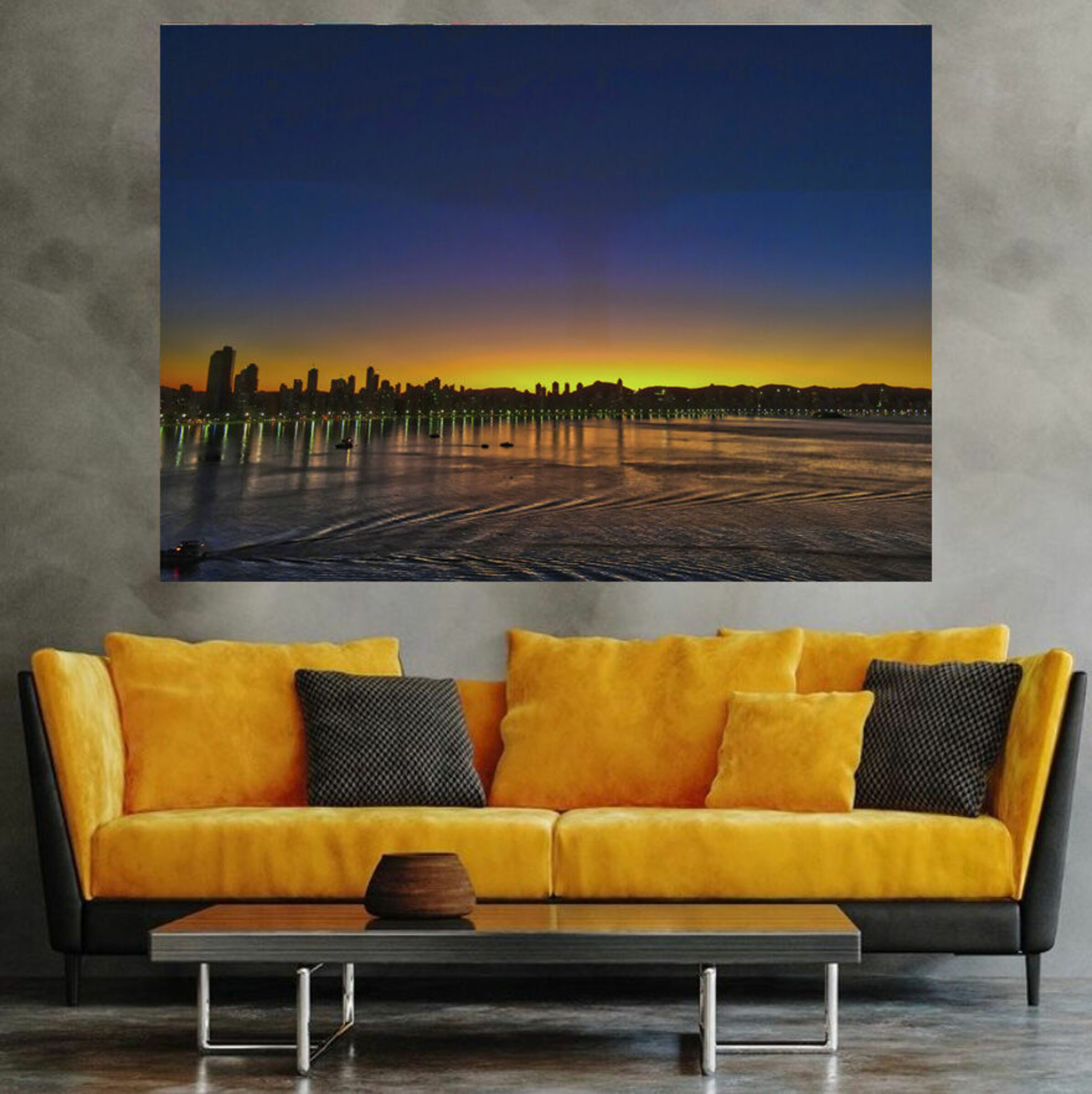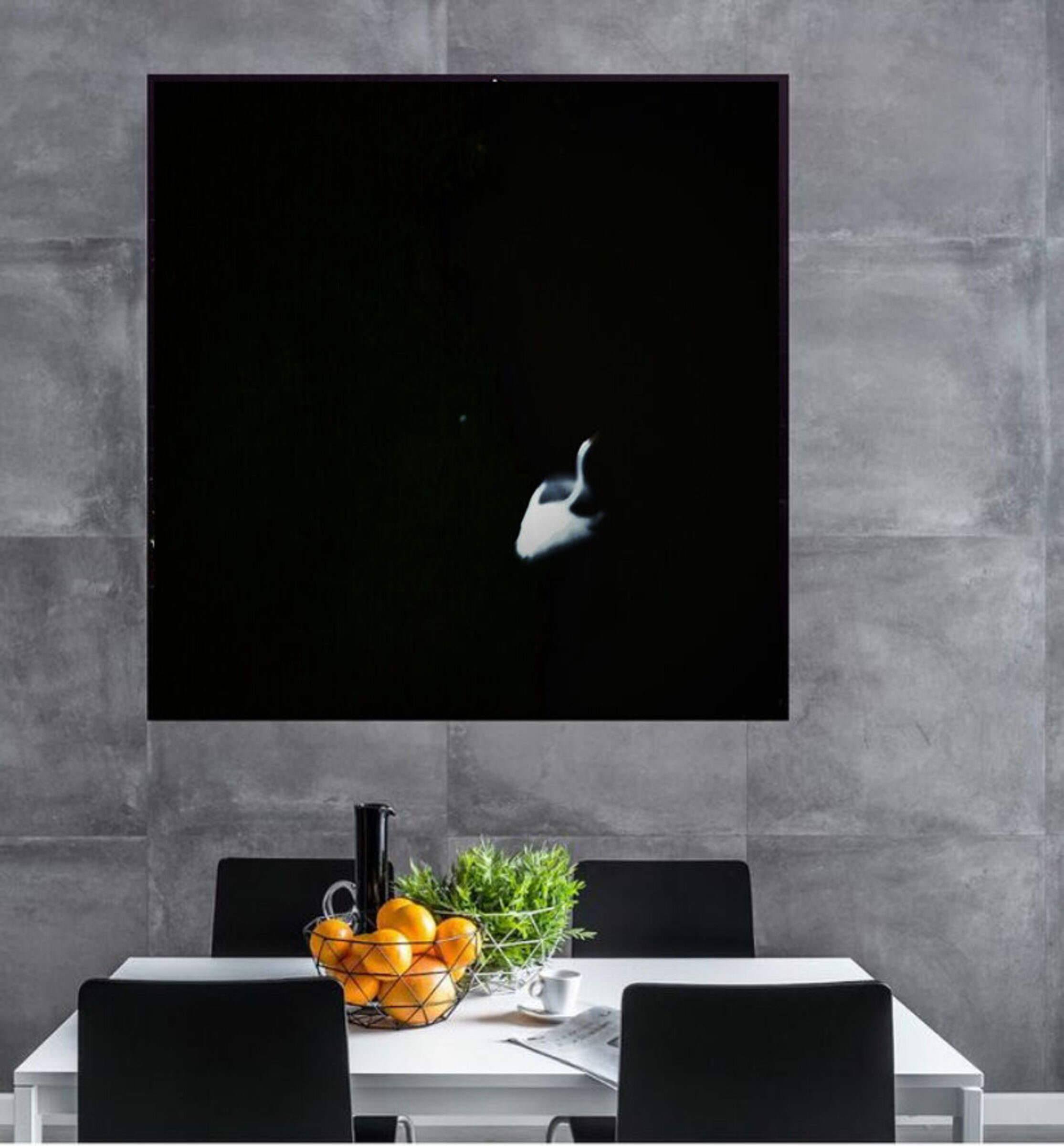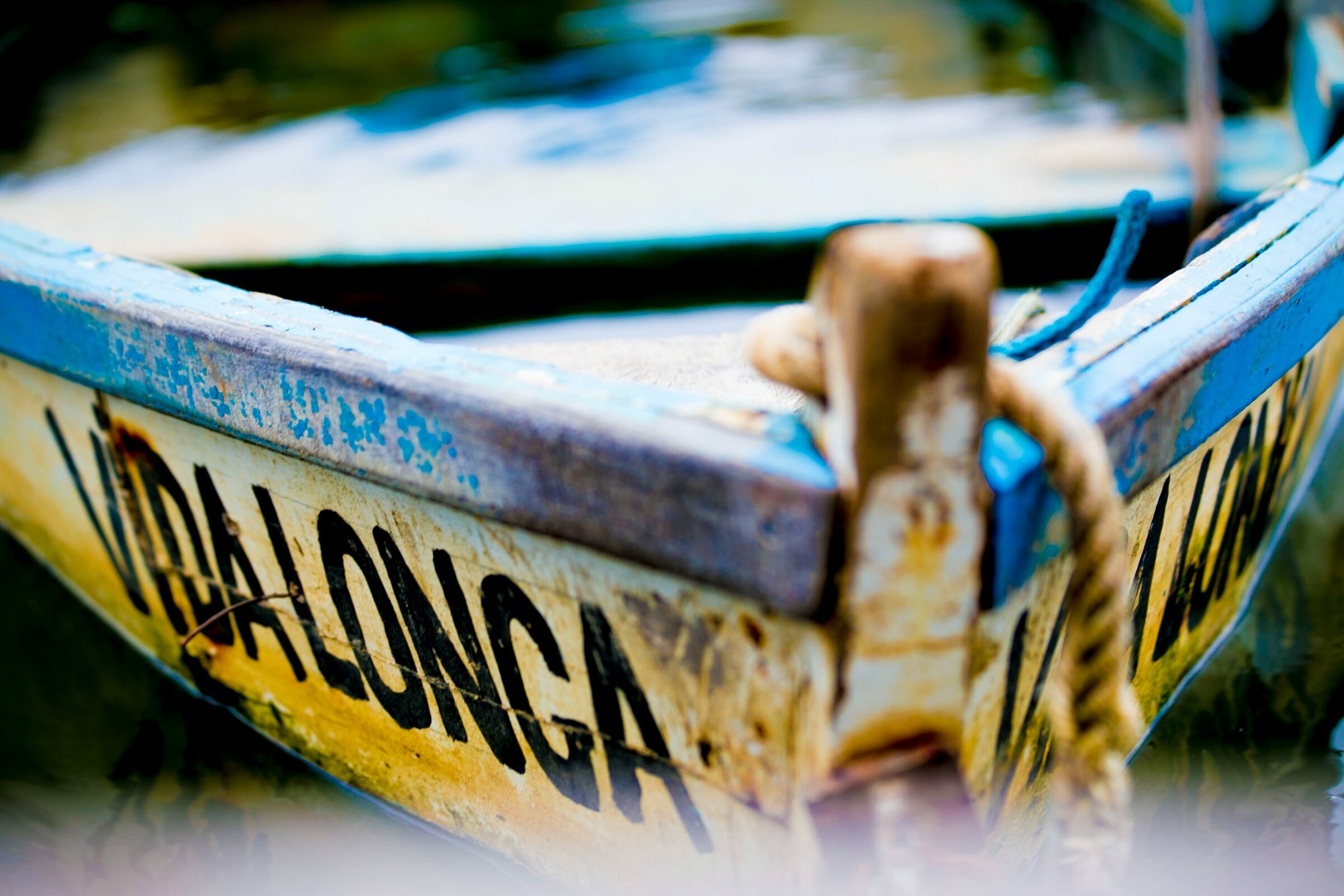 Brasil
Luiz Todeschi Fine Art Productions - Contemporary Artist for unification on Planet Earth - Creator4Peace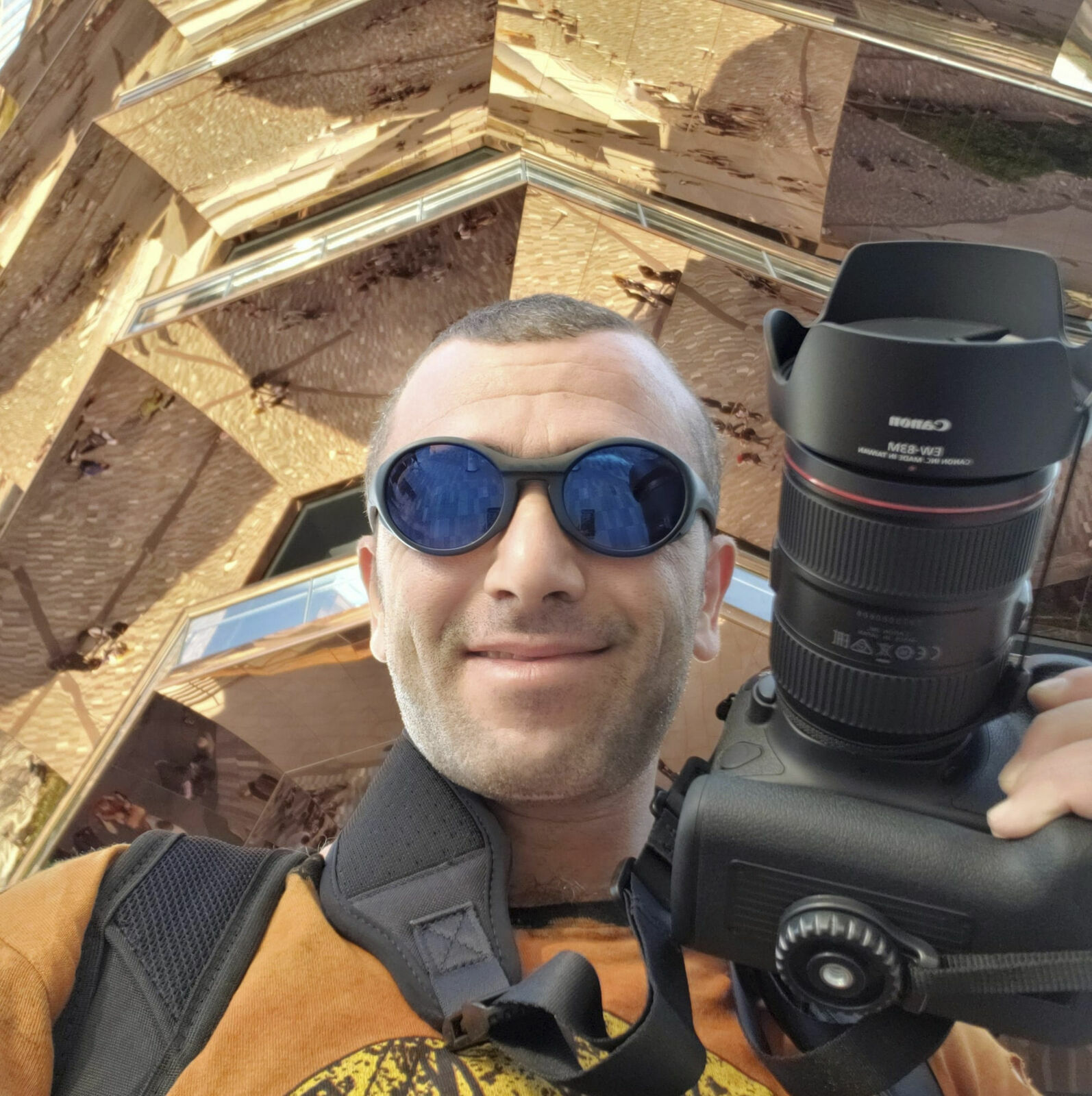 PHOTOGRAPHY OF THE
UNION FOR PEACE!
Luiz Todeschi believes in the power of creativity, technology and art for planetary transformation!
In May 2022 Luiz Todes launches an innovative proposal to the global market: Save Global Art Gallery.
He for himself:
Hi!!! How are you? My name is Luiz Guilherme Todeschi. You can call me @LuizTod or Luiz Todeschi.
I am a global citizen, digital visual artist and ecological and humanitarian activist. My work with photo and video I do for peace and a better world for all.
Synchronized in the Law of Time, active events, experiences and projects that promote the expansion of human consciousness, the connection with the biosphere and the rescue of natural cycles.
A curious factor in this process is that alone I do nothing.
Receiving metaphysics to fulfill and share.....human beings who discover that they can become human. And you are invited to join in this movement to rescue sacred life on Planet Earth; We will?
We are going Yes. Even so, I have a bigger goal in the year 2022 and beyond. My true truth. May it be good or even better for all of us 7.3 billion human beings.
I'll tell you one more secret....
My biggest mission as an artist is to carry the message of writing with the light of everyone who can contribute to a positive network through art and development for the awareness of planetary society. So that together logically to transition from a civilization and self-destruction to a civilization of peace through the Creation of culture, love and remembrance that each of us is a part of the Divine.
Do you still doubt that the light won? Come in and check it out. The winning game where the light won... it took the shadow with it.
#Ubuntu
Welcome everyone! We appreciate your visits. We remain inspired.
National and International Awards and Honors to Merit: Click Here.
PARTICIPATION IN CATALOGS AND EXHIBITIONS: Click here!
INVITATIONS RECEIVED (PANDEMIC TIMES) 2019-2020. THANK YOU TO ALL INVITATIONS!
INVITATION FOR PUBLICATIONS: Click here!
Exclusive representation at official art fairs and events. : Prince Art Gallery - IT
Flowing in the photographic existence creating with Universe. AHO!
soundtrack: Selected & Mixed by Ravin Live @Buddha-Bar Paris
#Tonantzin #EarthDay2021 #EarthDayTonantzin #ArttourInternational #Create4peace #VivianaPuello #contest #contestalert #giveawaycontest #contestgiveaway #contestgiveaways #giveaways #artevent #artsale #artauction #artauctions #artauctioneer #artauctionhouse #eventforartists #earth #creativearts #liveevents #earthday #earth #ecofriendly #earthfocus #savetheplanet #saveearth #environment #sponsorship
THE LIGTH HUNTER - PEACE PHOTOGRAPHER ACTIVIST FOR WORLD PEACE USING PHOTOGRAPH AS A FORM OF EXPRESSION.
Awards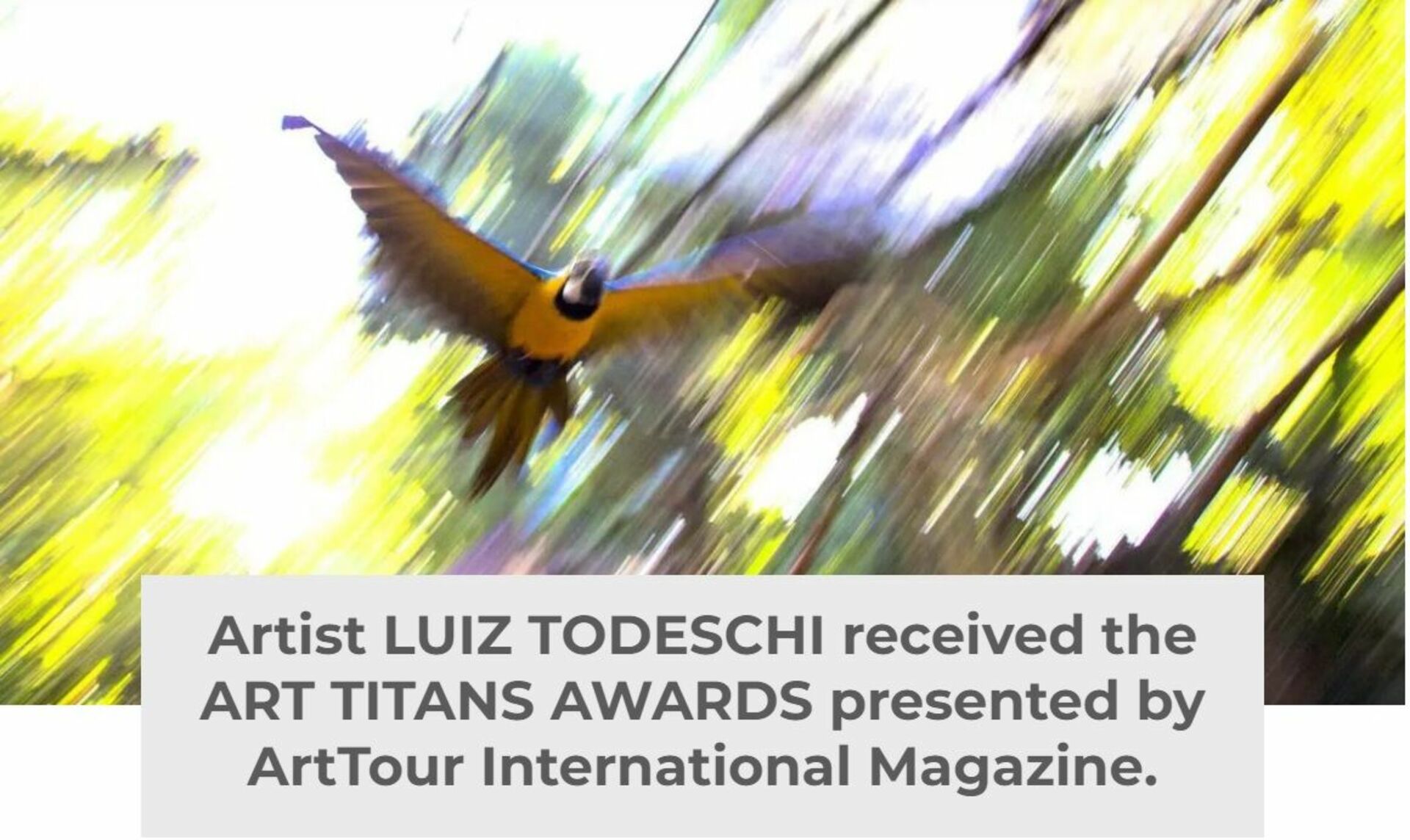 - Art of Titans - Masters of New Age - received the ART TITANS AWARDS presented by ArtTour International Magazine.
- Luiz Todeschi was selected you as one of ATIM's Top 60 Masters for 2023. Only 60 artists receive this award each year!!!!. The ATIM's Top 60 Masters Award is among the most prestigious awards in the art industry, with only 60 artists selected each year. The New York Weekly has nicknamed it "The Oscars of the Visual Art."
- Certificate of Participation - Circle Foundation for the Arts - Artist of the month competition with remarkable artwork into the 5th International CFA Artist of the Month Competition, January 2022 administred by Circle Foundation on Circle-Arts.com
- Awarded Artist - for artwork distinguished in the 49th Artavita online art constest competing for the Artist of the year 2021 title and selected for inclusion in as Artavita Virtual Exhibition. December 2021
- ART & Investments US Market Edition - Scope Miami Beach - November 2021 Prince Art Gallery è lieta di confermare la sua presenza all"interno del catalogo speciale Art & Investments - destinato in via esclusiva ai soli artisti con quatazione ufficiale e che garantisce l'entrata e la visibilitá nel mercato internazionale statunitense durante la prestigiosa e innovativa fiera
Scope Miami Beach.
- Certificate of participation awarded to artist Luiz Todeschi for your presence at the Innsbruck Contemporary Art Fair officially conferred to your art, entry into the North European market, guaranteeing the beginning of a path of internationalization, enchancement and sale of your art works. By Prince Group
and IconArt Magazine. October, 2021.
- Art Tour International Magazine TOP 60 MASTERS - Indicated For the ELITE OF CONTEMPORARY ART With THE ATIM'S TOP 60 MASTERS AWARD 8TH Edition 2021
- Art Tour International Magazine presents ATIM Collector´s Choice Award to artist Luiz Guilherme Todeschi to honor and celebrate his excellence in the arts and his contribution to arts and culture globally. New York, Ny July 22nd, 2021
- Certificate of Honor to Artistic Merit by Artetra Artistas Associados Italy during the Art Paris Event - Pablo Picasso Prize - Trial on 6/8 September, 2019 - Espace Thorigny Le Marais - Paris France
- APAVE Contest Portraits of Brazilian Nature - 2013, 2014 , 2015 and 2017,
- Photo Team Romania's Decisive Moment in Eastern Europe 2015,
- Konzepto Urban Group 2016 Global Competition,
- Contest of Roda de Fotógrafos "What Moves You" 2016,
- Cerificate of Excellence - 31st Artavita online art contest 2019 - San Diego California USA
- Certificate of Excellence - 32th Artavita online art contest competing for publication on the covers of International Contemporary Masters 13 Book.
- Received 180 Awards. By View Bug - Made in San Diego CA to empower a community of visual creatives worldwide.
ViewBug is a place to be inspired and receive recognition. https://www.viewbug.com/about-us
- Contest VIEWBUG PHOTO CONTEST 2018 Vol 135
- Top Rank 2018, View Bug
- Top Rank 2019, View Bug - Top Creator 2020, View Bug
- Top Class Awarded, View Bug
- Fall Award 2020, View Bug
- Spring 21 Award 8, View Bug
- Legendary Award, View Bug
- Judge Favorite, View Bug
- 9Teen Award, View Bug
- Celebrity Award, View Bug
- One Photo ContestTop 30 class, View Bug
- One Photo ContestTop 30 class week 1, View Bug
- Dogs In Action Photo ContestTop 10 class, View Bug
- Dogs In Action Photo ContestTop 10 class week 1, View Bug
- Image Of The Month Photo Contest Vol 41Top 20 class, View Bug - Top Ranked Creator 2021 - View Bug
- Halfway22 Award - View Bug
- Among 300 other highlights on the world wide web.
Press Coverage

Next Exhibition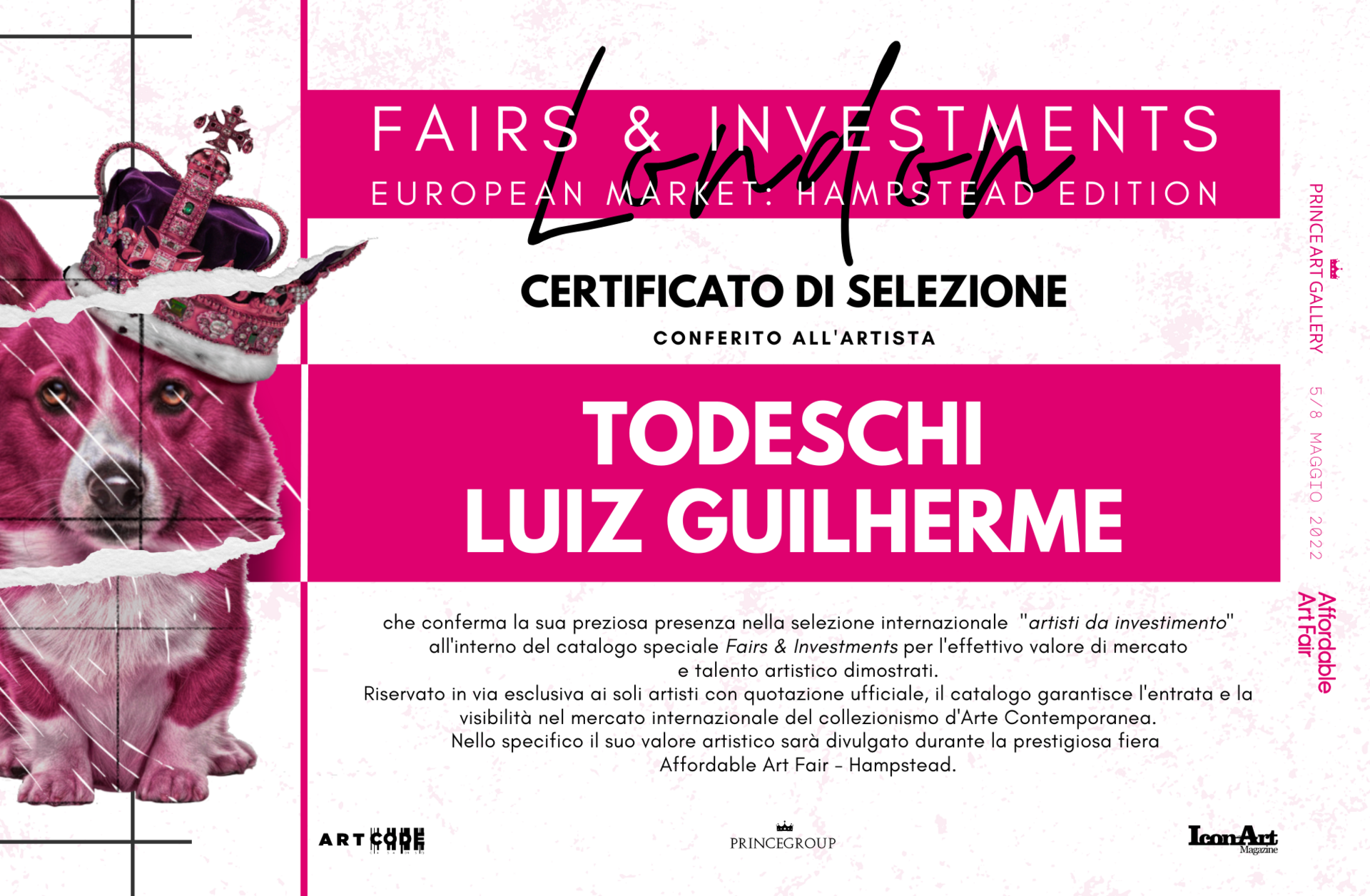 Next Exhibitions in 2022
- Tempo que passa.... Exposição de 15/08/2022 - 15/10/2022 - Local: Espaço Positivo de Artes da Biblioteca Central - Universidade Positivo - Rua Prof.Pedro Viriato Parigot de Souza, 5300 - Cidade Industrial - Curitiba PR
- AFFORDABLE ART FAIR - LONDON, HAMPSTEAD 2022 /

International Art Exhibition. Affordable Art Fair is the leading showcase for affordable, contemporary original art from galleries and dealers..

May 05 - 08, 2022 /

Sadler's House

180 Lower Richmond Road -

London SW15 1LY

UK - United Kingdom
- Exposição Virtual: Estamos Aqui Online: 31/03/2022 @ 21:00 GMT-3 / Curadoria: Gustavo Martes@binaria.art

- Contemporary Masters - VIRTUAL ART FAIR , 10th December 2021 - 10th February 2022. https://www.contemporaryartstation.com/contemporary-masters-1
Contemporary Art Station - www.contemporaryartstation.com Passeig de Gràcia 95, 5º-1ª 08008 Barcelona. Spain
- Scope Art Miami -

MIAMI BEACH

2021

| NOVEMBER 30 - DECEMBER 5 with Prince Art GAllery
- Processos Artísticos: Mergulho Coletivo de doze artistas na Galeria Reserva Cultural - Rua Visconde do Rio Branco, 880 - Niterói, RJ / Brasil Abertura: 20 de novembro às 19 horas
- Coletiva Re-significados - online 01/11/2021 - curadoria Gustavo Martes - www.binaria.art.br
- Feira Internacional de Arte Innsbruck - Participação de Luiz Todeschi através da Prince Art Gallery. Localizada em: Messe Innsbruck 28. - 31. October 2021 Endereço: Claudiastraße 1, 6020 Innsbruck, Áustria
- Salão Virtual de Arte Contemporânea 4 Edição www.binaria.art.br 24/07/21 @21:00
- Coletiva Online Eixo Arte. http://www.eixoarte.com.br/
Abertura: 29 de junho de 2021, às 11 horas;
- Support the artists working to advocate for Mother Earth!!! Exciting artwork by Luiz Todeschi. Now Available at our EARTH DAY ART AUCTION to benefit Create4peace.org. https://www.create4peace.org/product/blue-bird-by-luiz-todeschi/
- Artists For A Green Planet in partnership with EarthDay.org & ArtTour International Magazine present TONANTZIN A Call For Mother Earth; This year is the largest civic observance in yhe world, with over 1 billion people in 192 countries participating in Earth Day activities. April 22nd, 2021 10:30 – 4:30pm NY. More Infos: https://www.create4peace.org/project/earth-day-2021/