Contemporary Artist for the Planet - Creator4Peace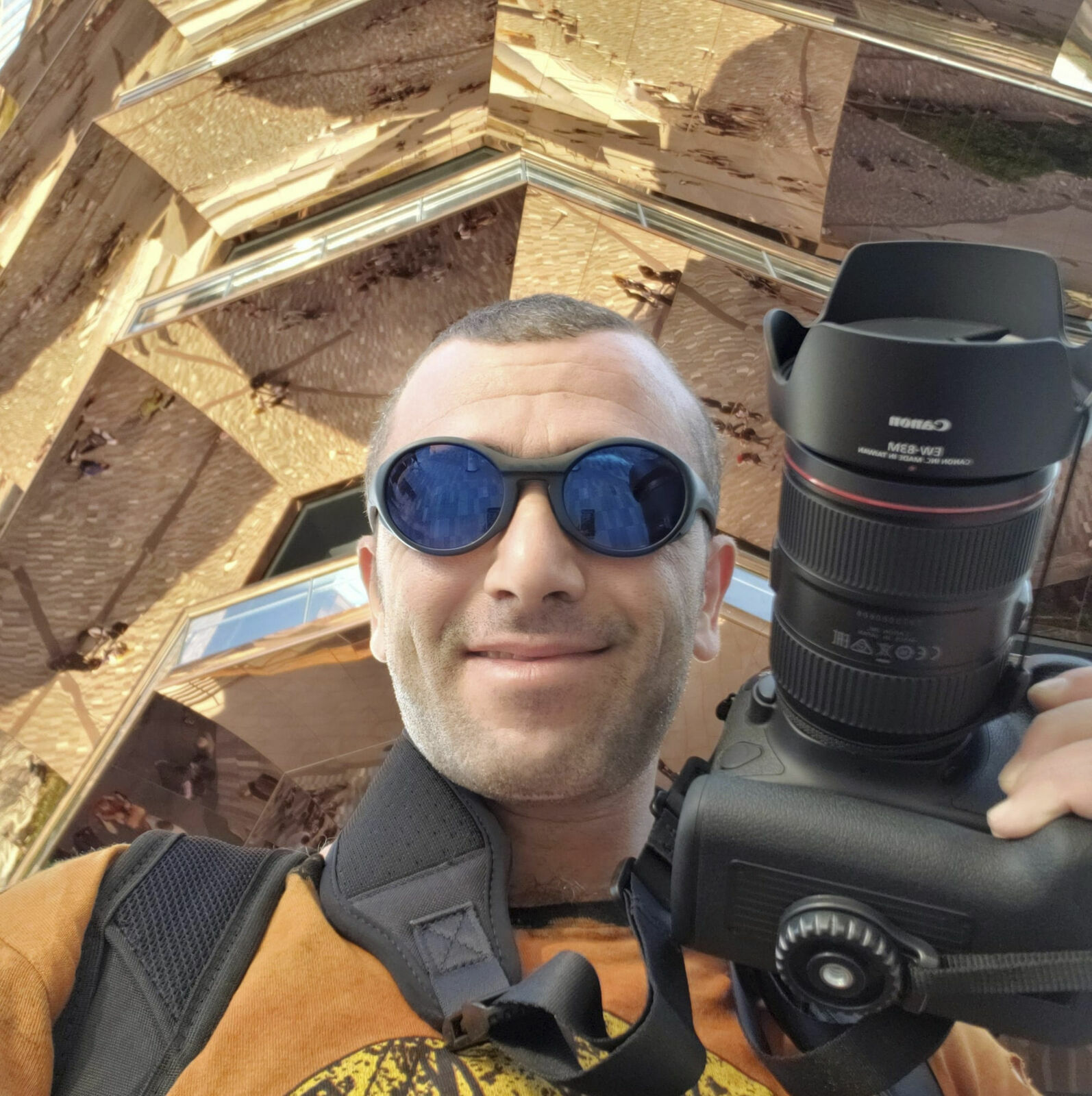 ARTISTIC STATEMENT BY LUIZ GUILHERME TODESCHI
I was born in the city of Curitiba Paraná in the south of Brazil in 1977 (45 years old). I am Henrique's father. I graduated in Business Administration with a MBA in Marketing and in Photography. Since 2012 I took the stance of being a global citizen, digital visual artist and ecological and humanitarian activist.
My photographic and video work I do to propagate reflections for peace and for a better world for all. I believe in the power of creativity, human integration, technology and art for planetary transformation! #Ubuntu #Globcal
I am an enthusiast of a sacred planetary movement that will make it easier for everyone to live on a Planet worthy of the plan of the Universe and spirituality through the adequacy of our actions and the awakening of our sacred consciousness. Together I do nothing, but I mirror myself in all the masters that have passed here on Earth, and in the anonymous ones like me who came to show the power of faith and love in charity and respect for everything that exists.

I keep the ultra-motivation to influence and be influenced positively, so that together we can live in a level of greater consciousness and plenitude through the reversal of philosophical and artistic reflection. I propose in a way to fulfill aesthetic consumption desires, art projects and contribute to integrate planet Earth for artistic thinking into a conscious, intelligent, modern and viable existence.
And not allowing myself to accept less than that, I share my visionary mission. :-)

I strongly believe that we all need more Light in relationships and support to grow together as Humanity!!!! If you connect with this premise I wish we can walk together even if we are in different locations on the globe.

⚡....... ARTIST STATEMENT

When I took on photography as a medium in service of Art and humanity I began to specialize in minimalist photographs and metaphysical narratives that honor the powers of creation and record.

Metaphysics is one of the fundamental disciplines of philosophy that examines the fundamental nature of reality, including the relationship between mind and matter, between substance and attribute, and between necessity and possibility. Wikipedia
The focus of my clicks emphasizes the counter-light in evidence and, whenever possible, pays homage to the four elements of nature and their revelatory and vibrational manifestations.

The classical elements usually refer to the concepts of earth, water, air, fire, and ether, which were proposed to explain the nature and complexity of all matter in terms of simpler substances. Wikipedia

I emphasize my clicks to highlight everything that I "notice" that raises the self-esteem of the planet, the invisible beings, the minerals, the animals, the vegetables, the humans, all of nature, and the realm of the Stars.

Check out the critical texts. about my work if you are interested.

🚩 FOCUSING ON THE RESULTS BEFORE THE DISCIPLINE.

"In 2012, Brazilian photographer Luiz Todeschi left behind a promising career in the Business Administration profession to devote himself full time to the exploration and study of photographic science. Since that time his masterful and pioneering work has been acclaimed and recognized around the world. His photographs have been exhibited in Brazil, the United States, France, and Italy, among other countries on four continents. To learn more about our artist Luiz Guilherme Todeschi, you can download the digital copy of ArtTour International Magazine Spring Issue 2021 ." Sign: VIVIANA PUELLO - FOUNDER/CEO / ATIM

LUIZ TODESCHI - THE LIGTH HUNTER : In art; Global Fineart Photographer (artistic) with official validation of publicly certified works in Auction house abroad and in the official listing of Arsvalue (world leader in art market information) - and certification obtained in Auctions issued by Art Code - Auction House .

In the past evaluation: Receiving the seal of approval from experienced art market experts in recent years, Luiz Todeschi has been considered as "Pioneer in revolutionary Art of New Age", and recently " For a New World for the Contemporary Artists - RenovArt | 100 Artists for the Future" - publicly recognized as an important influencer in Global Art and Culture, worthy of appreciation and attention of consumers and enthusiasts, and also honored and praised in important national and international awards and honors for artistic merit.

🏆 💪 CEO......
Save Global Art Gallery - founded in 2022 by Luiz Guilherme Todeschi, global citizen, international artistic photographer, societal activist, Globcal International Goodwill Ambassador, who believes in the power of creativity, technology and art for planetary transformation and integration in an ethical and responsible way!
Value Proposal: Save Global Art Gallery proposes to be a living and pulsating social space that provides a contemplation of the art of several national and international artists and intends to provoke plural sensations to the visitors.
Strategic Mission: To connect hubs through art, aiming at the evolution of human thought in order to contribute to the formation of a global network and to the improvement of healthier, more sensorial, sustainable, and conscious relationships.
Why? For the transcendence of the status quo, and for humanitarian integration through the culture of peace, of self-development, and to overcome the complex understanding of free will in this delicate stage of planetary regeneration in the post-pandemic phase.
Services Provided: Purchase, sale, representation, import and export of works of art, consulting and advice for decoration of art projects tailored to individuals and companies, individual and group exhibitions, cultural projects, artistic mentoring, art courses, among other related initiatives.
Top Class View Bug Member: Member of the largest American community of connected photographers.
National and International Awards and Honors of Merit: Click Here.
The Ligth Hunter - PRESS RELEASES
Critical Writings: Click Here.
Participation in Catalogs and Exhibitions: Click Here.
Invitations to Exhibitions 2020/2021: Click Here.
Invitations to Specialized Publications: Click Here.
Video Art : Click Here.
PEACE AND WELLNESS.
THANK YOU FOR YOUR VISIT.
#loveisthemovement #NewWorldNow #saveglobalartgallery #lettherebeligth
Translated with www.DeepL.com/Translator (free version)
@luiztod
Composing with the Universe in the fluidity of photographic existence! Tks!
PHOTOGRAPHY OF THE UNION FOR PEACE! Creator4Peace.
CEO SAVE GLOBAL ART GALLERY | uniting people, art projects and the planet for a conscious existence.
#GodwillEmbassador #International Goodwill Ambassador

PEACE AND WELLNESS.
THANK YOU FOR YOUR VISIT.
#loveisthemovement #NewWorldNow #saveglobalartgallery #lettherebeligth